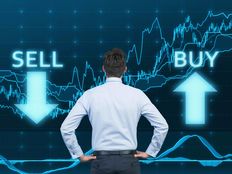 For active investors seeking to identify actionable ETF investment ideas, our team of analysts analyzes technical and fundamental price drivers of more than 1,900 ETFs to identify both short and longer-term opportunities with a focus on absolute returns. Recommendations are actionable investment ideas that are poised for outperformance over the next week to 90 days. New buy and sell recommendations are posted here on a monthly basis.
August 2016:
July 2016:
June 2016:
May 2016:
April 2016:
March 2016:
February 2016:
January 2016:
December 2015:
November 2015:
October 2015:
September 2015:
August 2015:
July 2015:
June 2015:
May 2015:
April 2015:
March 2015:
February 2015:
January 2015:
To see the 2014 archive, click here.
To see the 2013 archive, click here.