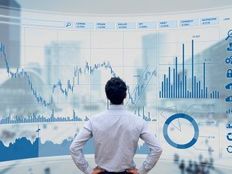 Despite inflation coming down and a persistently strong job market, many still believe that a recession is probable, if not imminent. A probability model run by Ned Davis Research forecasted a . Meanwhile, new model projections say that a U.S. recession is all but certain in the next 12 months.
Chester Spatt, a professor of finance at Carnegie Mellon University's Tepper School of Business and former chief economist and director of the SEC's Office of Economic Analysis, recently told that with inflation currently at 7.1%, purchasing power is declining rapidly, which makes a recession "likely."
"There are monetary policies to address the high inflation that entail much higher interest rates and a slowdown of the economy," Spatt said. "This will likely lead to a recession."
So, with many industry insiders and observers thinking a recession is a certainty, investors may want a steady hand guiding the wheel. That's where active management can help.
While passive strategies lack the flexibility to adapt to changing market environments, active ETFs can offer the potential to outperform benchmarks and indexes. Plus, active managers with greater resources and greater scope benefit from economies of scale, which can often translate to better returns.
"Active managers have the flexibility to take advantage of market volatility and add to favored positions when prices become more attractive," said Todd Rosenbluth, head of research at VettaFi.
As part of its +"lineup of active exchange traded funds":https://www.troweprice.com/personal-investing/tools/fund-research/etf+, T. Rowe Price offers a suite of actively managed equity ETFs, including the (TCHP C+), the , the , the , and the .
Neil E. Kays, senior product marketing manager at T. Rowe Price, explained that if passive management is like "putting your car on autopilot," then active management is giving the manager "the ability to grab the wheel."
"In the current market environment, having an active manager that can pivot is key," Kays added.
T. Rowe Price has been in the investing business for over 80 years through conducting field research firsthand with companies, utilizing risk management, and employing a bevy of experienced portfolio managers carrying an average of 22 years of experience.
For more news, information, and strategy, visit our .