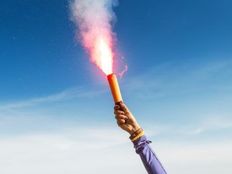 Are you looking for an active growth ETF? While some market watchers are considering a shift away from growth and into value, growth strategies can still present some potent opportunities. Adding an active view to such an approach, too, could set such an ETF apart from passive growth strategies even more. One strategy to consider may be the T. Rowe Price Growth Stock ETF (TGRW C), which has recently started sending a key tech buy signal.
Why look to an active growth ETF? Certain factors suggest markets may actually pull off a so-called "soft landing." In that case, in which the Fed's rate hikes avoid triggering a recession, growthier offerings could appeal. Market watchers can even see investing resilience in consumer spending and a still relatively robust jobs market. There are still opportunities to be had in growth from firms with good near-term outlooks, and that's where an ETF like TGRW comes in.
See more: Blue Chip Stocks Push Forward – Watch TCHP
TGRW actively maneuvers through the growth stock universe while applying some important factor screens. It closely considers and screens for strong cash flow, above-average rate of earnings growth, earnings momentum, and, critically, capacity to expand in uncertain markets. Notably, it also looks for firms with a strong market position in a niche.
Understanding an Active Growth ETF
TGRW recently hit its three-year ETF milestone this month and charges only 52 basis points (bps), which is competitively priced for an actively managed portfolio. The active growth ETF added $1 million over the last month's inflows, as well. The strategy has returned a whopping 37.6% YTD while also returning 3% over the previous week per ETF Database. It holds a variety of the biggest tech names like Microsoft (MSFT) but also big health firms like Eli Lilly (LLY).
Finally, its price has risen above its 50 and 200-day Simple Moving Averages (SMAs), a frequent signal of buying momentum. Taken together, the strategy may merit a look for curious investors looking for an active route into some growthier options.
---
Content continues below advertisement