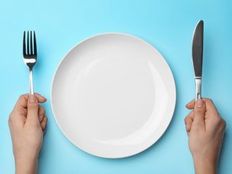 Most advisors worry that having only passive ETFs in their portfolios will leave them unable to pivot if market conditions change. Considering that many believe that equity markets will end 2023 either flat or down from where they are currently, this makes sense.
In a post-viewer poll following the VettaFi webcast, Capital Market Considerations for 2023, 67% of attendees said they were concerned that owning only passive index ETFs will leave clients exposed to market conditions without risk controls or the ability to pivot, while 60% said they were "somewhat concerned," and 7% were "very concerned."
When asked what they thought the stock market will do from now until the end of 2023, 43% of respondents said they expected markets will be flat, while 18% said they expected stocks to close out the year lower than where they are now. So, it's not surprising that 87% said they were likely to increase their exposure to active ETF strategies.
"Advisors have gained comfort with active ETFs after a down year for equity markets that still involved clients paying an unnecessarily high amount of capital gains and high fees," said Todd Rosenbluth, head of research at VettaFi.
Exchange traded funds are one way that investors can take advantage of the benefits that active management can provide while still keeping costs down.
"Active ETFs are really starting to grow and become a more prominent part of the market," said Tim Coyne, head of ETFs at T. Rowe Price. "There's a lot of demand for quality active strategies, but there wasn't necessarily the supply of active strategies that were delivered through ETFs." However, this has "really changed in the last couple of years," and more advisors are using ETFs to construct the active portions of their portfolios.
As part of its lineup of active ETFs, T. Rowe Price offers a suite of actively managed equity ETFs, including the T. Rowe Price Blue Chip Growth ETF (TCHP C+), the T. Rowe Price Dividend Growth ETF (TDVG B), the T. Rowe Price Equity Income ETF (TEQI B), the T. Rowe Price Growth Stock ETF (TGRW C), and the T. Rowe Price US Equity Research ETF (TSPA B-).
T. Rowe Price has been in the investing business for over 80 years through conducting field research firsthand with companies, utilizing risk management, and employing a bevy of experienced portfolio managers carrying an average of 22 years of experience.
For more news, information, and analysis, visit our Active ETF Channel.