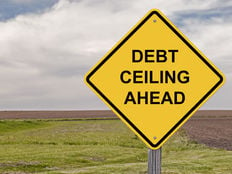 We're days away from the U.S. being unable to pay its bills. And yet, there's still no deal on raising or suspending the debt ceiling. But even if a deal is reached in time, market volatility may persist for months.
Treasury Secretary Janet Yellen expressed these concerns on Wednesday. "Even in the run-up to an agreement, when one does occur, there can be substantial financial market distress," she said. "We're seeing just the beginnings of it."
After reaching its $31.4 trillion borrowing limit, the U.S. began using "extraordinary measures" to pay its bills in January. The Treasury Department will need to refill those coffers immediately If and when a deal is made.
Glenmede's vice president of investment strategy Michael Reynolds told CNN that this would create more competition for equity from investors. Many investors may find the returns from Treasuries better than stocks. This could take some liquidity out of the stock market.
So, in times like these, active management can play a crucial role in an investor's portfolio.
See more: Using Active Management to Brace for the Debt Ceiling Fight
A Valuable Tool During Prolonged Volatility
Active ETFs can be a valuable tool for investors during prolonged periods of market volatility or protracted economic downturns. While passive funds drive by looking in the rearview mirror, active strategies look through the windshield at the road ahead.
However, only a handful of active managers can provide alpha, regardless of market conditions. Active managers with greater resources and greater scope benefit from economies of scale, which can often translate to better returns.
"Active managers have the flexibility to take advantage of market volatility and add to favored positions when prices become more attractive," said VettaFi's head of research Todd Rosenbluth.
As part of its lineup of active ETFs, T. Rowe Price offers a suite of actively managed equity ETFs, including the T. Rowe Price Blue Chip Growth ETF (TCHP C+), the T. Rowe Price Dividend Growth ETF (TDVG B), the T. Rowe Price Equity Income ETF (TEQI B), the T. Rowe Price Growth Stock ETF (TGRW C), and the T. Rowe Price US Equity Research ETF (TSPA B-).
T. Rowe Price has been in the investment business for over 85 years. The firm conducts field research firsthand with companies, utilizing risk management and employing a team of experienced portfolio managers carrying an average of 16 years of experience.
For more news, information, and analysis, visit our Active ETF Channel.
---
Content continues below advertisement