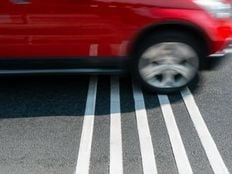 Are you looking to add more active investing to your overall portfolio? You're not alone — investors and advisors from institutionals to the retail crowd have helped make 2023 a great year to get active. Active ETFs have had a banner year, whether via returns or future expected allocations. One great example of that positive upswing may be the active quality ETF TCAF, which just launched this year and quickly jumped past the $100 million mark in about a month, now has already surpassed $200 million in total ETF AUM. Managed by award-winning portfolio manager David Giroux, this ETF has garnered a lot of investor attention so far.
Why Look to an Active Quality ETF?
Why are investors looking to active strategies this year? From rising rates to a much-discussed, ever-looming recession, 2023 seemed primed to follow 2022's selloff with further turmoil. While markets may yet feel the brunt of those rate hikes and a recession may still happen, instead, a few key stocks have driven markets forward. Outside of the big tech names, then, finding the right opportunities and moving quickly have been the name of the game.
That privileges active investing with specialized managers who can nimbly react to new data and developments. An active quality ETF, in particular, looks to individual firms and applies a healthy quality screen with the ability to move more quickly than an indexed strategy that requires a committee meeting to adapt. That's where a strategy like (TCAF ), the T. Rowe Price Capital Appreciation Equity ETF, may be able to play a role.
See more: T. Rowe Price's New ETF, TCAF, Is Worthy of Appreciation
TCAF recently surpassed $200 million in total AUM despite having only launched in June. The strategy looks for high quality large cap U.S. firms. It considers factors like experienced management, high potential for risk-adjusted returns, and a record of solid valuations. TCAF normally holds about 100 firms with capital appreciation of the ETF's goal. The active quality ETF applies growth and value strategies as needed, too, another advantage of an active strategy.
TCAF charges a relatively low fee for an active strategy at just 31 basis points (bps). Returning 1.3% in its first three months of operation, this ETF may be one to watch for investors looking for a solid active strategy with a growing AUM.
---
Content continues below advertisement