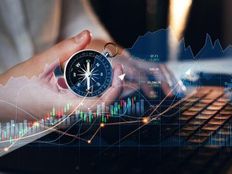 2022 was a rough year for fixed income, to say the least. But considering how far the market has come, fixed income investors concerned about growth may want to start adding duration back to their portfolios. A white paper issued by T. Rowe Price argues that fixed income markets offer opportunities that can potentially help support investors with a range of goals and risk tolerances.
"Bond markets have been challenged this year by interest rate volatility and are now much better priced for the new market realities," said Franco Ditri, an investment specialist in fixed income at T. Rowe Price. "It could be a good time for investors to start adding duration back into portfolios, particularly if they are concerned about the growth outlook."
Fixed income can provide opportunities for defense and offense, sometimes within the same strategy. Since what drives one market sector is different than what drives another, there's often wide dispersion among sector returns. This allows investors to find a sector and/or combination of industries that can suit their particular needs.
The paper points out five fixed-income opportunities in the current economic landscape: short-term debt, multi-sector strategies, absolute return, corporate bonds, and emerging markets. With shorter-maturity bonds, investors can receive higher yields while taking on less interest rate risk. Multi-sector strategies have greater flexibility to pursue opportunities across an expanded set of credit sectors. Absolute return bond strategies can tactically adjust to shifting market conditions, making them appealing during tumultuous periods. Volatility has pushed up corporate bond yields to significantly high levels. Yields on emerging market bonds have also reached levels that offer potentially attractive income opportunities for long-term investors.
"In today's fast-paced, ever-evolving landscape, fixed income offers investors a wide range of potential opportunities, whether they are seeking strategies for offense or defense purposes, or a combination of both," according to the white paper. "To tap into this, choosing a global manager that prioritizes research is important and should help investors not only uncover potential opportunities but also manage risks."
As part of its lineup of active exchange traded funds, T. Rowe Price offers a suite of actively managed fixed income ETFs, including the T. Rowe Price QM U.S. Bond ETF (TAGG C+), the T. Rowe Price Total Return ETF (TOTR C), the T. Rowe Price Ultra Short-Term Bond ETF (TBUX B-), and the recently launched T. Rowe Price U.S. High Yield ETF (THYF B). T. Rowe Price has been in the investing business for over 80 years, conducting field research firsthand with companies, utilizing risk management, and employing a team of experienced portfolio managers carrying an average of 22 years of experience.
For more news, information, and analysis, visit our Active ETF Channel.