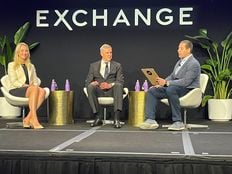 Despite capital markets being tough last year, ETFs brought in roughly $620 billion in net cash flow, with 14% of those flows going to actively managed ETFs. So, why are active ETFs becoming so popular?
Holly Framsted, head of ETFs at Capital Group told attendees at Exchange: An ETF Experience on Monday that the reason is simple: it's because they're now available.
"This question really annoys me, because the implication that active ETFs are growing faster right now for some specific reason, and… there was a specific choice before. Active ETFs have not been prevalent in the marketplace for a long time."
So, when talking about assets growing within active ETFs, Framsted proposed "that it is in the investor preference in the ETF vehicle that has historically only been offered as an index instrument."
Added Framsted: "So when we think about, 'Why now?' Well, there are far more active ETFs available today so investors actually have the opportunity to make a choice, and we are seeing them increasingly make the choice of active in this environment."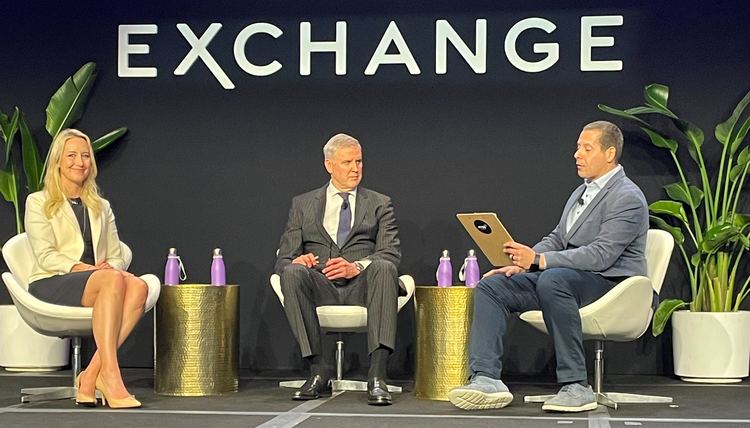 In late February 2022, Capital Group its first actively managed ETFs before launching three bond ETFs in October. Four of the firm's ETFs have already crossed $1 billion in assets.
Fellow panelist Tim Coyne, head of ETFs at T. Rowe Price, said that active management has "historically played a major part in an advisor's portfolio and will continue to do so." He agreed with Framsted that what's changed is the supply.
"Active ETFs have not been around," Coyne said. "There's a lot of categories that were not covered over the past several years. So, you're seeing a lot of asset managers coming to the market. We're seeing a lot of products across the core categories and extending out beyond the core, so there's just more tools for advisors to use for portfolios."
T. Rowe Price offers a suite of actively managed ETFs. T. Rowe Price has been in the investing business for over 80 years, conducting field research firsthand with companies, utilizing risk management, and employing a team of experienced portfolio managers carrying an average of 22 years of experience.
For more coverage of the Exchange conference, please visit VettaFi | ETFDB.
---
Content continues below advertisement