Artificial Intelligence Channel
South Korean-based company LG is a global leader in electronics. You might turn to it when looking for some great Black Friday deals. But LG is much more diversified than people likely realize, and the company has been using AI to support its subsidiaries. Last week, LG's expertise began helping to power a new ETF.  
"We have a large language model that is used to forecast supply and demand of our products and raw materials purchases," explained Young Choi, director of business development and strategic partnerships with LG AI Research. "The financial markets provide a rich dataset and the ability for our model to adjust to different data inputs." 
A New Artificial Intelligence ETF 
In partnership with QRAFT Technologies, the (LQAI ) began trading last Wednesday on the New York Stock Exchange. VettaFi was there to celebrate the launch. 
---
Content continues below advertisement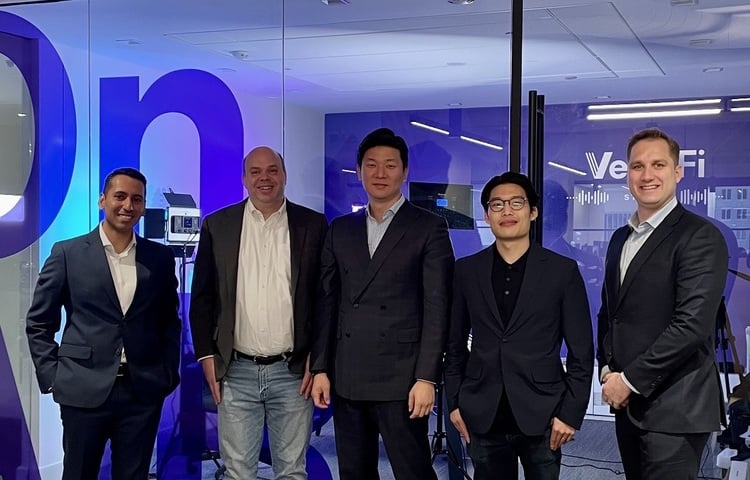 QRAFT previously offered four artificial-intelligence-driven actively managed ETFs, including the (QRFT B) and the more recently launched (AIDB B-). 
AIDB uses artificial intelligence to actively manage whether the ETF should be invested in large-cap equities or cashlike fixed income instruments. The ETF leverages over 70 macro and market datasets. In early November, AIDB had 99% of assets in the (IVV A) and a 1% stake in the (SHV A-), though the weighting in equities was 97% at the end of September 2023. 
QRFT and LQAI Own Large-Cap Stocks the Proprietary AI Models Find Appealing  
According to Francis Oh, head of AI ETFs and Asia-Pacific chief executive for QRAFT, LQAI is a more concentrated portfolio than QRFT. LQAI owns approximately 100 stocks based on relative strength as determined by the combined AI tools of LG and QRAFT. The active ETF's largest positions included Intel, Netflix, and UnitedHealth Group. 
In contrast, QRFT holds 350 positions by dynamically shifting among factors like momentum, quality, and value. Top positions included Apple, Costco, and Pool Corporation. 
QRAFT's Oh spoke at the VettaFi Artificial Intelligence Symposium in August 2023. The firm has approximately $30 million combined in its ETF assets. But the QRAFT's artificial intelligence models are also widely used by institutional investors. We think its ETF asset base will grow significantly. In August, many advisors have expressed confidence to VettaFi about using AI to make investment decisions.  
ETFs Driven by AI vs. ETFs Investing in AI Companies 
The QRAFT ETFs use AI to make active security selections in a variety of sectors. But these funds should not be confused with thematic ETFs that are positioned to profit as AI becomes more mainstream outside of finance. In October, President Biden issued an Executive Order. that outlines a holistic strategy to ensure AI advances safely and equitably, emphasizing worker training and global collaboration. 
Rosenbluth on CNBC Talking AI
The universe of those thematic ETFs includes the (THNQ C+) and the (AIQ B-). THNQ and AIQ own some of the same stocks as actively managed LQAI and QRFT, like Amazon.com and Microsoft. However, these thematic-index-based ETFs are built by identifying companies with revenues derived from AI. For example, THNQ's top stakes include Alteryx, CrowdStrike, and Splunk.  
For more news, information, and analysis, visit the Artificial Intelligence Channel.