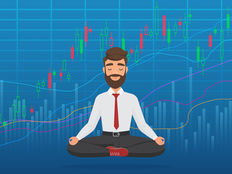 Investors who are concerned that the trade negotiations can breakdown into a full out trade war should look to dividend growers and related ETFs.
"We are thinking about some of the drivers of profit growth going forward, and we are looking at some of the communication services stocks," Avid Kostin, Goldman Sachs chief U.S. equity strategist, told CNBC. "We like a combination of low labor cost sensitivity as a way of inoculating against rising labor inflation… The second would be dividend growers as a long-term strategy. That's idiosyncratically what I would focus on."
Dividend-paying stocks provide steady income in volatile conditions. Goldman also screens for stocks with big dividends and low labor costs in portfolios for its own clients.
ETF investors can also target U.S. dividend growers through a number of options. For instance, the iShares Core Dividend Growth ETF (DGRO B+) specifically targets companies that pay a qualified dividend, must have at least five years of uninterrupted annual dividend growth and their earnings payout ratio must be less than 75%. DGRO shows a 2.19% 12-month yield.
The Vanguard Dividend Appreciation ETF (VIG A), the largest dividend-related ETF on the market, tracks U.S. stocks that have increased dividends on a regular basis for at least 10 consecutive years and has a 1.89% 12-month yield.
The Schwab US Dividend Equity ETF (SCHD A) includes 100 stocks based on strong fundamentals, such as cash flow to debt, return on equity, dividend yield and consistent dividend payouts for at least 10 consecutive years, and it has a 2.83% 12-month yield.
The Invesco Dividend Achievers ETF (PFM B-) also selects companies that have increased annual dividends for 10 or more consecutive fiscal years. The ETF comes with a 2.02% 12-month yield.
The SPDR S&P Dividend ETF (SDY B) holds firms that have a minimum dividend increase streak of 20 years for inclusion and shows a 2.39% 12-month yield. Moreover, SDY follows a yield-weighting methodology that allocates a larger weight toward those with higher yields, so the portfolio leans toward more mid-sized companies.
The ProShares S&P 500 Aristocrats ETF (NOBL A-) only targets S&P 500 companies that have increased their dividends for at least 25 consecutive years and offers a 2.08% 12-month yield.
The WisdomTree U.S. Quality Dividend Growth Fund (DGRW A-) includes companies with high long-term earnings-growth forecasts for the next three to five years and weights components based on the value of dividends they are expected to pay over the next year. DGRW has a 2.22% 12-month yield.
For more information on dividend stocks, visit our dividend ETFs category.