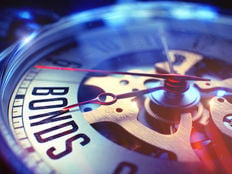 Based on current market volatility, let alone other market factors, the Vanguard Total Bond Market ETF (BND A) has become a key component in a lot of big moves, following this second quarter for 2019.
Between various hedge funds and other institutional investors, BND is in a great position. According to XTF.com, as of 1 pm EST, BND has pulled in $287.88 million in 1-day fun flows, $1.5 billion in 1-week flows. So, what's going on with these inflows?
Major BND Share Purchases
Quite notably, NEXT Financial Group Inc. raised its stake in BND to 353,510 after purchasing an additional 345,762 shares during Q2, a 4,462.6% increase. This means BND accounts for approximately 3.1% of NEXT Financial Group's holding, making the stock its largest holding. They had previously owned 0.07% of BND worth $29.3 million at the end of the most recent reporting period.
Other funds grew their investments during as well. During Q1 alone, Wells Fargo & Company (WFC), RiverFront Investment Group LLC, Toews Corp ADV, and Milliman Financial Risk Management LLC all raised their stakes in BND.
---
Content continues below advertisement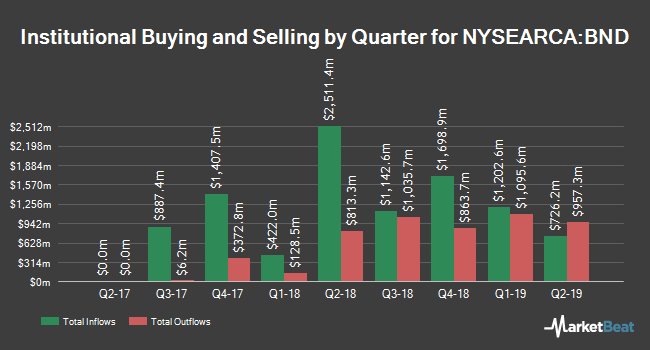 Conversely, as a means to understand market volatility, Ellis Investment Partners LLC cut its stake in shares of BND by 99.2% in Q2. Ellis is now down to 644 shares of BND's stock, after selling 75,695 shares. This investment was previously worth $53,000.
These sorts of moves still haven't stopped other firms from modifying their holdings on BND for the better. BND shares opened at $84.21 and rising on Wednesday. According to MarketBeat, the company has a 50-day moving average price of $83.11. Additionally, the ETF has a one-year low of $77.46 and a one year high of $84.50.
Related: Municipal Bond ETFs Still Have Receptive Audiences
The company also recently acknowledged a dividend, which was paid on Tuesday, August 6th. Stockholders of record on Friday, August 2nd were issued a dividend of $0.193 per share. The ex-dividend date was Thursday, August 1st.
Movements like this can be attributed to a variety of details surrounding the current economic state of the US. The Fed rate cut has not been enough. We are dealing with a current escalation in the trade war (though things are moving in another direction currently). And there's been a stronger than expected CPI inflation.
It still all seems fortunate for BND currently, which makes sense. The ETF provides broad exposure to US investment-grade bonds, intending to keep pace with US bond market returns. There's a relatively high potential for investment income, as share value tends to rise and fall modestly. The fund serves as a proper way to diversify the risks of stocks in a portfolio.
For more market trends, visit ETFdb.com.