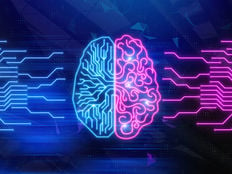 With interest rates low and likely poised to move lower, some high dividend ETFs are being revisited by investors. One to consider is the WisdomTree Equity Income Fund (DHS A).
DHS, which tracks the WisdomTree U.S. High Dividend Index, includes the highest-yielding 30% of companies taken from all dividend-paying U.S. stocks that meet minimum size and liquidity requirements. The fund features an impressive distribution yield of 4.70%, well above what investors will find on 10-year Treasuries or broader domestic equity benchmarks.
DHS has a vale tilt and value stocks have lagged growth for much of the current bull market, but that scenario could be poised to change.
"From the stock market bottom to 4/18/2013, the WisdomTree U.S. High Dividend Index outperformed the S&P 500 Growth Index by 1,063 basis points annually. The fun for deep value mandates ended right then and there, followed by over six years of frustration to this day," according to WisdomTree.
The Case For Value
Value stocks and ETFs showed some signs of life against their growth rivals last month, but despite that modest resurgence, value still remains historically inexpensive.
Value investing is a popular long-term investment strategy. Value stocks have historically outperformed growth stocks, or companies with high earnings expectations, in almost every market over the long-haul, but that has not been the case for more than a decade.
As stocks struggled in August, DHS outperformed the largest value ETF as value stocks sported unusually cheap multiples relative to growth rivals. Obviously, value stocks are classified that way because they trade at discounts relative to other factors, such as growth, size, etc., but the current valuation anomaly is extremely rare by historical standards.
Related: Time to Move from FAANGs to SEPTICS
Another reason to consider DHS over the near-term is that when deep value stocks work, they really work.
"When deep value is on, deep value is on," said WisdomTree. "It has been forever since hunting for big dividends has paid off, so I can't say if this is just the kind of extreme needed to cause a change in market leadership. But I will tell you this: Respect any chart that is near or touching March 6, 2009, levels."
DHS allocates about 44% of its combined weight to the consumer staples, energy and real estate sectors. The fund pays a monthly dividend.
This article originally appeared on ETFTrends.com.
---
Content continues below advertisement