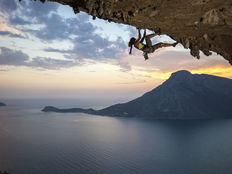 Recently, many investors have been focusing on the inverted yield curve, but there's another yield scenario worth paying attention: the dividend yield on the S&P 500 climbing above the yields on some widely watched groups of Treasuries.
"The dividend yield on the S&P 500 is now higher than the yield on the 10-year note and 30-year bond," according to CFRA Research. "The last time the S&P 500's yield exceeded the 10-year's was nearly three years ago and more than 10 years for the 30-year."
This unusual yield scenario could spotlight dividend ETFs, including growth fare such as the ProShares S&P 500 Aristocrats ETF (NOBL A-). NOBL tracks the S&P 500 Dividend Aristocrats Index, targets the cream of the crop, only selecting components that have increased their dividends for at least 25 consecutive years. Consequently, investors are left with a portfolio of high-quality, sustainable dividend payers.
Improving earnings growth could bolster dividend growth in 2020. Investors should consider quality dividend growth stocks that typically exhibit stable earnings, solid fundamentals, strong histories of profit and growth, commitment to shareholders, and management team convection in their businesses.
Possibly A Good Sign For Stocks
Market observers appear hard-wired to believe that the inverted yield curve is ominous. While that indicator has been a reliable recession predictor, when the dividend on the S&P 500 rises above bond yields, stocks historically rise.
"Even though the ominous implication from the current inverted 2-year/10-year yield curve scenario has generated concern among investors, history offers a bit of encouragement," said CFRA. "Since WWII, whenever the S&P 500's month-end yield exceeded the yield of the 10-year note, the S&P 500 was higher 12 months later by an average 22% and gained in price in 74% of all 31 observations."
Historically, lower interest rates benefit higher-yielding assets and sectors. For its part, NOBL is a dividend growth play, but that does not diminish the fund's potential potency against the backdrop of lower interest rates.
Related: Dividend Growth ETF 'NOBL' Continues to Impress
Dividend-paying companies have also exhibited a long history of outperforming the markets. Since 1960, dividends have contributed approximately 33% of the S&P 500's total return.
"What's more, in the 20 times that the 500's yield bested the 30-year's, stocks were higher by 12% and rose 80% of the time, indicating that bonds no longer offered an attractive income alternative," notes CFRA.
---
Content continues below advertisement