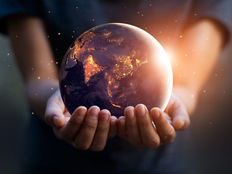 The International Monetary Fund (IMF) isn't making any friends around the world after it cut growth forecasts for major economies like the U.S. It should put certain ETFs on the watch list if investors are looking to get international exposure via funds that focus on the world's economic powerhouses like the U.S., China, Europe and India.
The IMF is predicting that the global economy will rebound by 3.3% this year after projections were an estimated 2.9% last year. While higher, this number represents a downgrade from the 3.4% growth expected during last October's 2019 World Economic Outlook.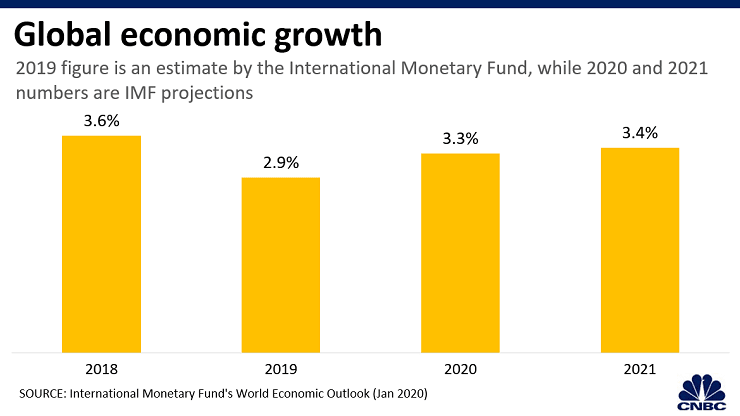 The lower forecast came after the IMF projected less growth for India this year. versus October's forecast Even with a "phase one" U.S.-China trade deal agreement, it wasn't enough to revise the IMF's projections higher compared to last year's forecasts.
"The projected recovery for global growth remains uncertain. It continues to rely on recoveries in stressed and underperforming emerging market economies, as growth in advanced economies stabilizes at close to current levels," Gita Gopinath, the IMF's chief economist, said in a written statement. "Some risks have partially receded with the announcement of a U.S.-China Phase I trade deal and lower likelihood of a no-deal Brexit."
Here are some global growth markdowns predicted by the IMF:
India is expected to grow 5.8% in 2020, which represents a 1.2 percentage point markdown from the IMF's October forecast.
China is expected to grow 0.2 percentage points to 6.0% thanks to the U.S.-China trade deal.
The U.S. is projected to grow by 2.0% this year, which is 0.1 percentage points less compared to the IMF's October forecast.
European growth was revised down by 0.1 percentage points to 1.3%, according to the IMF's projections.
ETFs to watch based on the IMF's projections:
This article originally appeared on ETFTrends.com.
---
Content continues below advertisement