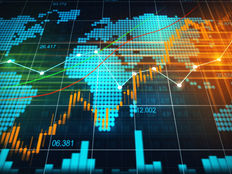 ETFGI, an independent research, and consultancy firm in the global ETFs/ETPs world, reported this week on the gathered net inflows from ETFs and ETPs for July, and a notable record was achieved.
The net inflow amounts to $60.19 billion, with a 1.7% increase in assets invested in the global ETF/ETF industry from June. The year-to-date inflows are now at $269.73 billion, with the assets invested in the global ETF/ETP industry now at $5.74 trillion, a new record.
Based on the report by Deborah Fuhr, managing partner, founder, and owner of ETFGI, "The S&P 500 gained 1.4% in July, as strong earnings combined with signs of economic growth and expectations of a rate cut by the Federal Reserve supported equity gains. International markets posted losses, with the S&P Developed Ex-U.S. and the S&P Emerging BMI both down 1%, with headwinds including U.S. dollar strength."
In regards to other significant events covered by the report, "Boris Johnson began his term as U.K. Prime Minister with demands for a renegotiation of the E.U. withdrawal agreement, issuing a threat to otherwise leave without one." As a result, Pound sterling (GBP) fell to near its lowest in two years.
Moving forward, at the end of July 2019, with 7,888 ETFs/ETPs and 15,859 listings, the $5.74 trillion worth of assets stem from 421 providers listed on 72 exchanges in 58 countries.
In regards to the $60.19 billion in ETFs/ETPs gathered in July, Globally-listed Fixed income ETFs/ETPs brought in net inflows of $18.48 billion, bringing the net inflows for 2019 to $131.74. This is significantly higher than the $59.49 billion brought in 2018.
On the other hand, Globally-listed Equity ETFs/ETPs attracted net inflows of $35.76 billion in July, bringing the net inflows for 2019 to $114.53, down from the $176.81 brought in 2018.
And lastly, Commodity ETFs/ETPs took in $4.27 billion, bringing the net inflows to 7.77 billion for 2019, which is a sizable increase from the $2.36 gathered in 2018.
The top 20 ETFs by net new assets account for the considerable inflows, which brought in $31.05 billion in July. Notably, the SPDR S&P 500 ETF Trust (SPY A) gathered $4.08 billion alone.
---
Content continues below advertisement
$4.21 billion was gathered in July by the top 10 ETPs by net new assets. Here, SPDR Gold Shares (GLD A-) gathered $1.35 billion alone.
As made clear by the report, "Investors have tended to invest in Equity/Fixed Income ETFs in July."
For more market trends, visit ETFdb.