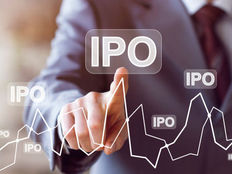 "In its recent announcement on projected changes for the Russell US Indexes at this year's Russell Reconstitution, FTSE Russell highlighted that recent IPOs Uber (UBER), Lyft (LYFT) and direct listing Spotify (SPOT) are among a list of notable new market entrants expected to directly enter the US large-cap Russell 1000 Index at this year's Russell US Indexes Reconstitution," according to the index provider.
Spotify went public last year while ride-hailing firms Lyft and Uber went public earlier this year.
In addition to adding Lyft and Uber, the Russell 1000 Index and ETFs such as the aforementioned IWB will make room for another pair of 2019 IPOs: Beyond Meat, Inc. (BYND) and PagerDuty, Inc. (PD).
"In fact, four IPOs are expected to enter the Russell 1000 Index this year, including Uber, Lyft, Beyond Meat (BYND) and Pager Duty (PD), while 27 recent IPOs are expected to join the US small-cap Russell 2000® Index. Spotify, which went public via a direct listing in 2018, is now eligible for inclusion in the Russell US Indexes as it meets the free float requirement," according to FTSE Russell.
FTSE Russell's widely followed annual reconstitution will conclude on Friday, June 28.
"For newly public companies, meeting requirements for inclusion in the Russell US Indexes is considered a very important step," said Catherine Yoshimoto, FTSE Russell director of product management. "Entering the Russell US Indexes means that a company is recognized by the leading US equity benchmarks followed by approximately $9 trillion in passive and actively managed investment assets. Congratulations to all the new companies, both large and small, expected to enter the Russell US Indexes at this year's rebalance."
For more information on the markets, visit our Core ETF Channel.