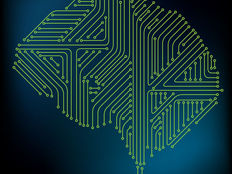 The WisdomTree Earnings 500 Fund (EPS A), a smart beta alternative to cap-weighted domestic large-cap equity strategies, could be an alternatively-weighted strategy for investors to consider when markets steady and volatility abates.
EPS targets an earnings-weighted index that screen for positive cumulative earnings over their most recent four fiscal quarter period and assigns weights to components to reflect the proportionate share of the aggregate learning's each company generated, so those with greater earnings have larger weights. That gives the fund value and quality tilts.
While it's not a cap-weighted fund, EPS does the checkboxes of being a core, domestic large-cap equity holding because it has a deep roster and is cost-effective with an annual fee of 0.08% per year, or $8 on a $10,000 investment.
"These two criteria typically point toward passive indexing within the ETF wrapper—it's one-click diversification in a tax-efficient, and generally less expensive, fund," said WisdomTree in a note out Tuesday. "These are the exact criteria that WisdomTree had in mind when launching the WisdomTree U.S. LargeCap Fund in 2007—and we recently doubled down on the low-fee criteria by reducing the expense ratio for EPS from 28 basis points to 8 bps this past spring."
Examining EPS' Holdings
EPS holds nearly 500 stocks, but its sector weights differ from those of the S&P 500. Technology and financial services stocks combine for more than 42% of the fund's roster. The fund is overweight financial services stocks relative to the S&P 500, which is a common trait among value ETFs.
The profitability metric employed by EPS has proven to be impactful for long-term investors.
"By screening on an intuitive characteristic—profitability—the Fund maintains a broad and inclusive exposure to large-cap U.S. equities at lower multiples than major market-cap-weighted indexes. Instead of owning more of a security because of a portfolio manager's intuition, this Fund follows rules that make its investment process consistent and objective," according to WisdomTree.
Related: A Lower Fee for WisdomTree Smart Beta ETF
Importantly, EPS tilts away from high P/E ratio stocks, which are usually growth names and the very segment of the market is often vulnerable when volatility spikes.
"WisdomTree employs an earnings-weighted process to allocate toward a company's earnings streams," said WisdomTree. "That naturally tilts weight away from those stocks with the highest P/E ratios and toward stocks with the lowest P/E ratios. EPS had an underweight of about 8% to this high P/E quintile and an overweight of about 10% to the lowest P/E quintile."
This article originally appeared on ETFTrends.com.
---
Content continues below advertisement