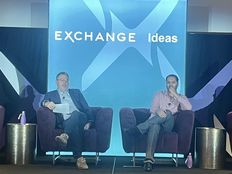 The JPMorgan Equity Premium Income ETF (JEPI A) surged in interest in 2022 as investors looked for a compelling ETF for generous income.
JEPI broke the record for biggest annual inflows into an active ETF last year, topping the ARKK Innovation ETF (ARKK B+) 's 2020 record. But after hauling in nearly $13 billion in 2022, many advisors are wondering what's next for the fund and how it's positioned this year as markets evolve.
In a discussion led by Nate Geraci, president of The ETF Store at Exchange: An ETF Experience, ETF industry veterans discuss their outlooks for the uber-popular ETF.
"It was run as an institutional strategy in an SMA for JPMorgan. Advisors love that — they love to hear like Goldman and JP Morgan institutional, but now it's for the people. And I like it too. I think that stuff should be democratized," Eric Balchunas, senior ETF analyst & funds product specialist at Bloomberg, said at Exchange. "It actually uses equity-linked notes, which essentially wrap up the premium that's paid out from the options. But they do that because then it's the ordinary income. I mean, it's tax-like dividends, and so you don't get the taxation. So there's a little extra something in there for tax purposes, which is clever.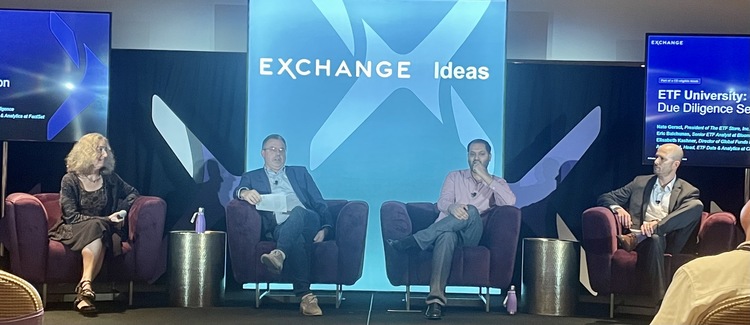 However, Balchunas cautioned that JEPI is the kind of strategy that won't work and will underperform if you think the Fed will be dovish.
"Like Eric said, if the market goes up, if you have a quick rebound, this is going to underperform because it's a covered call strategy. You're going to have a limited upside — your options are in the money," Aniket Ullal, head of ETF data and analytics at CFRA, said during the panel.
Elisabeth Kashner, vice president, director of ETF research and analytics at FactSet, said both JEPI and the Pacer US Cash Cows 100 ETF (COWZ A) take on many active risks.
"COWZ is a deep value play, but only moderate yield," Kashner said. "JEPI is not as much value tilted, not as high dividend yield, but its actual distribution yield is very high – that's from options."
Kashner also warned that JEPI and COWZ could end up left behind in a frothy market.
For more coverage of Exchange 2023, please visit VettaFi | ETFdb.
---
Content continues below advertisement