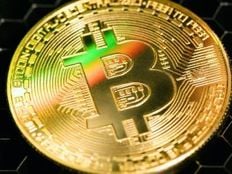 Aside from the obvious high correlations to bitcoin prices, one of the most frequent criticism lobbed at the bitcoin mining industry is that the group isn't environmentally astute and that its core activity is a drag on climate efforts.
In theory, that could be seen as a sign that exchange traded funds such as the (SATO ) aren't credible avenues for investors looking to tap into industries embracing clean tech and renewable energy. Interestingly, some experts argue that the opposite is true.
While there's no denying that bitcoin mining is an energy-intensive endeavor, some market observers believe that related criticisms lack context and miss the mark when it comes to analyzing the industry's potential to drive increased adoption of renewable energy sources.
"Having governments clamp down on Bitcoin's energy usage or attempting to switch how transactions are processed would not only undermine the Bitcoin network but also impede energy innovation, positive environmental outcomes and economic opportunity in America," wrote Dennis Porter for CoinDesk.
As Porter noted, bitcoin can serve as a catalyst for expanding renewable energy because it solves two of the biggest issues associated with traditional renewables, such as wind and solar: costs and reliability.
"Bitcoin miners stand ready to purchase excess energy from wind and solar farms, improving the revenue for renewable generation and preventing taxpayers from subsidizing the generation of energy. A win-win," he noted.
That's pertinent to the SATO investment thesis because the ETF, which follows the Alerian Galaxy Global Cryptocurrency-Focused Blockchain Equity, Trusts and ETPs Index, features a slew of bitcoin miners among its 37 holdings.
Due to the drubbings incurred by many of those firms during the 2022 crypto winter, market values across the industry are well off prior highs. As a result, more than 63% of SATO members are classified as small-cap fare.
Bitcoin miners serve other objectives, including the potential for sending excess power back to energy grids, allowing grid operators to improve reliability while reducing customer costs.
"Miners aren't just good for renewables. They can also make use of stranded methane, a potent greenhouse gas, that is often uneconomical to bring to market. Methane is frequently vented or flared from landfills, abandoned wells, and oil and gas operations," concluded Porter.
Add it all up, and SATO could be more of a renewable energy play than meets the eye.
VettaFi LLC ("VettaFi") is the index provider for SATO, for which it receives an index licensing fee. However, SATO is not issued, sponsored, endorsed or sold by VettaFi, and VettaFi has no obligation or liability in connection with the issuance, administration, marketing or trading of SATO.
For more news, information, and analysis, visit the Crypto Channel.