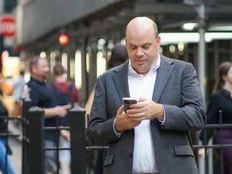 Last year was a tough year for crypto investments, yet most advisors that responded to a recent Bitwise Asset Management/VettaFi survey plan to boost or hold steady their exposure to the alternative investment.  
The survey found that while most advisors have clients invested in crypto, only 15% are managing their clients' crypto investment strategies with many responding that they do not have access to crypto strategies on behalf of their clients. There is a key opportunity for further and better access to this space to enable advisors to better serve their clients. Meanwhile, despite market volatility, 78% of advisors who currently have an allocation in client accounts plan to either maintain or increase that exposure in 2023. 
"Despite the volatility in crypto markets over the past year, investor and advisor interest still remains at an all-time high," said Matt Hougan, chief investment officer for Bitwise Asset Management. "While much of the data points to a maturation of the sector and how advisors and investors access education and information, only a consistently small portion of advisors are allocating that exposure on behalf of their clients—a clear gap that demonstrates a core opportunity for advisors to offer better stewardship of their clients' investments." 
For advisors accustomed to using ETFs to support client needs, allocating to crypto remains a challenge. There are a handful of futures-based bitcoin ETFs, as well as funds that are connected to the crypto market through equities; these funds have bounced back to start 2022. But advisors cannot invest in U.S.-listed spot-based bitcoin ETFs, as the SEC has repeatedly blocked the approval of such a product. While asset managers like Bitwise and Grayscale continue to advocate for a spot bitcoin ETF, the SEC remains worried about potential fraud and manipulation. 
"After a difficult year for crypto in 2022, there has already been renewed interest for crypto in 2023," explained Roxanna Islam, associate director of research at VettaFi. "With signs of moderating inflation and hints of a less aggressive Fed, investors are willing to invest in higher risk growth and tech-related equities—especially with crypto prices rebounding post-FTX crash. Five out of the top ten best performing ETFs year-to-date are crypto-related ETFs." 
Advisors and their end clients continue to want to learn more about crypto investments despite the volatility incurred in 2022. For those with a long-term focus, interest remains high. 
VettaFi is hosting a webcast on Friday, January 27 at 2:00 PM ET to share more findings from the advisor survey and to provide additional education about cryptocurrency investments. You can register for the event and upon attending receive continuing education credit. I hope to see you there. 
For more news, information, and analysis, visit the Crypto Channel.