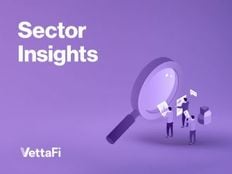 On Tuesday, Grayscale finally won its lawsuit against the SEC (see initial coverage here). For the past few years, Grayscale has been in an ongoing legal battle with the SEC over converting its Grayscale Bitcoin Trust (GBTC) product into a spot Bitcoin ETF. The SEC has denied its request while approving similar futures-based bitcoin ETFs including leveraged and inverse products.
Grayscale won its lawsuit unanimously. The court declared that the SEC's treatment of futures versus spot bitcoin products was essentially arbitrary and unfair. The SEC could not adequately explain its rationale for denying spot bitcoin products. While a lot of details are still being hashed out, including the timeline and process for approval, this is certainly a huge milestone for spot bitcoin ETFs. The following questions are the most common questions I've received.
Does this mean a spot bitcoin ETF will be approved?
While Grayscale's lawsuit is a huge victory, it does not guarantee immediate approval of a spot bitcoin ETF. The court did not declare that the SEC must approve Grayscale's ETF product. The court's decision states that the SEC's treatment of spot versus futures bitcoin ETFs was essentially arbitrary and unfair. The SEC did not provide adequate evidence on why they would deny spot bitcoin products versus futures bitcoin products. This means that the SEC would need to review Grayscale's application of conversion again and consider the court decision in its approval.
There could be some roadblocks (more details below). The most likely scenario is that the SEC will eventually approve Grayscale's application along with several other filings currently in the pipeline. This isn't an immediate guarantee of a spot product. But this is big news. Not just for Grayscale, but also for other issuers who have filed for spot bitcoin ETFs and for investors who have been advocating for a spot ETF product.
---
Content continues below advertisement
What could the SEC do next, and what is the possible timeline for approval?
The SEC has 45 days to appeal the decision to a full panel. But it seems unlikely that the decision would be reversed. Why? The initial ruling was unanimous among the three judges. The SEC could also potentially find another reason to deny Grayscale's application. But this also seems unlikely. That could turn into another long, costly, and negatively viewed legal battle. 
While I believe we will see a U.S. spot bitcoin ETF soon, it is difficult to say for sure whether that will happen in 2023. According to a live interview with Grayscale on Bloomberg, there are still a lot of uncertainties including whether Grayscale will need to refile its application. To complicate matters, several deadlines are approaching this week for the SEC's initial decisions on spot bitcoin ETF filings from issuers like BlackRock, Bitwise, VanEck, WisdomTree, Invesco, and others.
If the SEC acts like it has in the past, it will delay these decisions. It would only have a couple of days to digest the Grayscale win. Final deadlines for these filings are approaching in early 2024, with the earliest occurring in January (for the ARK 21Shares Bitcoin ETF). It seems like the most likely scenario would be that all of these filings (including Grayscale's) are approved en masse in early 2024, which would:
Give the

SEC

time to digest the court's rulings
Put these issuers on a level playing field.
So does that mean Grayscale will lose its advantage?
Even if Grayscale's approval falls under the same timeline as other ETF issuers, I think Grayscale might still have an advantage over other issuers. First of all, their GBTC product has already accumulated assets whereas all the other issuers would be starting from zero. Second, they have been a huge voice in support of a spot bitcoin ETF and standing up to the SEC, so I believe they have accumulated a loyal fan base. GBTC has already seen renewed interest with trading volumes at their highest level in over a year. Currently, GBTC's discount has narrowed to around 18%, compared to 50% earlier this year. Higher trading volumes and a narrower discount signal investor confidence that the conversion will be approved.
What will happen to futures bitcoin ETFs?
Once a spot bitcoin ETF is approved, there will likely be diminished demand for futures ETFs. However, I do not believe the SEC would change its treatment of bitcoin futures ETF given the number of products already in the market and its openness toward ether futures ETFs. There are certain cases where an investor might prefer a futures bitcoin ETF but that is typically limited to if an investor wants an inverse product, leveraged product, or something like a combination bitcoin/ether futures strategy product. But in general, an investor would prefer a spot bitcoin ETF versus a futures bitcoin ETF.
For more news, information, and analysis, visit the Crypto Channel.