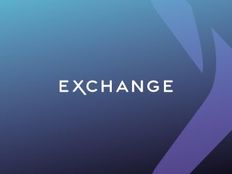 Many investors believe crypto can be an interesting alternative asset in their portfolio but may not necessarily know the best way to gain access. For the past five years, Bitwise Asset Management has been focused on providing high-quality exposure to the crypto market through ETFs, private funds, and SMAs.
"A lot of investors want to get exposure to crypto, but they don't know exactly how," said Bitwise CIO Matt Hougan.
Speaking with NYSE's Judy Shaw at Exchange 2023 for "ETF Leaders, Powered by the New York Stock Exchange," Hougan said that Bitwise has ETFs listed on the New York Stock Exchange "that provide exposure to crypto equities," such as the Bitwise Crypto Industry Innovators ETF (BITQ ), a crypto equity ETF that "buys the picks and shovels companies that are building the infrastructure that lets crypto thrive."
BITQ tracks the Bitwise Crypto Innovators 30 Index, an index with at least 85% allocation into companies that are cryptocurrency exchanges carrying bitcoin and other cryptocurrencies, crypto miners, mining equipment companies, and service providers. The remaining 15% is allocated to large-cap support companies with at least one major part of their businesses dedicated to crypto. The fund has an expense ratio of 0.85%.
"The beautiful thing about it [is that] it has a very high correlation to bitcoin, Ethereum, and other crypto assets," Hougan said. "So, while you can't buy a bitcoin spot ETF directly, you can buy a crypto equity ETF like BITQ and have proxy exposure to this space."
More information can be found at bitwiseinvestments.com.
For more news, information, and analysis, visit the Crypto Channel.