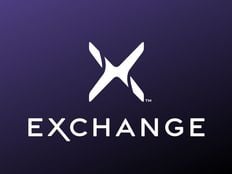 Direct indexing can provide some additional advantages to investors that are not available in a regular index fund, panelists at Exchange: An ETF Experience argued. Among the biggest advantages include opportunities for customization and tax-loss harvesting.
As Ben Hammer, head of client development for Vanguard Personalized Indexing explained it, direct indexing is an individual account that's managed to track an index, like a separately managed account. The client owns the securities while an asset manager manages the account on their behalf.
"That gives you some added advantages because you own the individual stocks, and any time the market is up while some of those stocks might be down, [you] tax-loss harvest those, use those to offset gains somewhere else in your portfolio," Hammer said.
Later on during the panel, Hammer added that the main reason he's seeing clients use direct indexing (or "personalized indexing," as Hammer likes to call it) these days is for tax purposes — they're selling their business or another asset (like a rental property or home).
Hammer cited another advantage that direct indexing provides: Because the client owns the actual stocks, they can "tilt" the index "in certain ways" and "customize it for ESG or factors," for example.
"So, there's a number of ways that this could be employed," Hammer said. "It gives an advisor an additional edge in their practice. They can utilize this to really establish an excellent tax profile for a client that might have some complications or give them an extra bit of customization."
Fellow panelist Randy Bullard, global head of wealth management at Charles River Development, said that "today most of the use cases are for dealing with complex high net worth clients."
"The direct index is particularly good… for dealing with clients that are walking in with a legacy portfolio, mixed liquidity, mixed cost basis. So, it's baggage, it's complex," Bullard said. "The direct index is a great way to effectively put the financial advisor and the investor in control of what I'll call the tax risk trade-off. And so it's a great product or vehicle for bringing in big client assets."
However, Bullard admitted that while the first use case for this vehicle is for high net worth clients with complex needs, that's most likely going to change — and should.
"I think every FA should be using direct indexing for their taxable client accounts," Bullard said. "I think every retail investor dollar more than $150,000 sitting in a taxable broad market exposure ETF will ultimately be better served in a direct index."
While Vanguard's Hammer acknowledged that not every investor needs direct indexing — he believes "ETFs and mutual funds will always be a great solution" for many investors — he argued that every advisory practice should "add this kind of capability because invariably you're going to run across someone where mutual funds and ETFs aren't quite perfect."
For more news, information, and analysis, visit the Direct Indexing Channel.