Disruptive Technology Channel
How Small & Medium Enterprises Are Using Robots & AI for Business Optimization
Dueling headlines frequently frame robotics and artificial intelligence on opposing ends with two very different takeaways. The "evil entities coming to take jobs" lens versus "the solution to all that ails today's global industry" lens. As you might expect, each position holds a kernel of truth—but neither is wholly accurate. In reality, robotics and AI have already enabled massive changes for some of the world's largest companies in a variety of industry settings. This is precisely why the global robotics market is predicted to skyrocket from $65 billion in 2021 to $180 billion by 2027.1 Yet, despite that growth, unemployment remains at historic lows in the U.S. (If robots and AI are stealing jobs, they are clearly doing a bad job of it!) The biggest global manufacturers, distributors, and retailers—including Amazon, Ford, Walmart, and thousands more—jumped at the opportunity to reap the productivity and cost benefits of robotics and AI as soon as the technologies were reasonably mature. As the tangible benefits became clear, adoption spread to other areas, including hospitality, small factories, and logistics operations.
But while large organizations have been investing heavily in robotics for years, the vast majority of companies with 500 or fewer employees have not had that luxury. Thankfully, that equation is changing. Increased availability of smaller sensors and faster processors has enabled the development of smaller, cheaper, more flexible robots that are easier to instruct and safer to operate than their heavy industrial counterparts. This reality has set the stage for the next wave of adoption: innovative small and midsize enterprises (SMEs).
Today's competitive landscape is creating an interesting opportunity for discussions between money managers and their small business owner clients looking to incorporate more technology-centric investments into their portfolios.
The fact that we've been investing in automation for a decade proves our conviction alone. But the true reason that this area continues to have such a strong opportunity for future growth lies in the untapped non-tech industries that have yet to automate. And while massive corporations taking to technology moves the needle, small businesses account for 99.9% of the businesses in the U.S. in 2023 according to the U.S. Small Business Administration.
+30 Million U.S. Small Businesses Are Ripe for Adopting Automation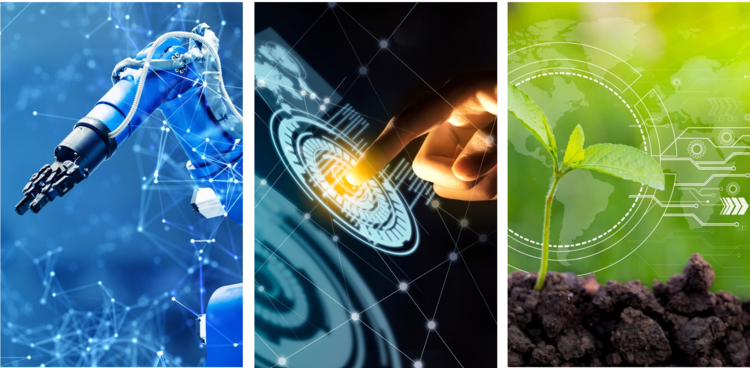 ---
Content continues below advertisement
SMEs: On the Cusp of Rapid Evolution
The availability of robotics is one factor that is driving adoption as SMEs continue to struggle in filling labor gaps. U.S. SMEs employ 58.9 million people, accounting for 47.5% of the workforce. Meanwhile, aging baby boomers and stiff competition for both skilled and unskilled labor have led to worsening labor shortages in every sector from agriculture to medicine. These demographic shifts have contributed to the political controversy around immigration and the reshoring of production.
To state that the labor shortage is killing American manufacturing is no exaggeration. In order to keep machines running, American manufacturers need workers, and there simply aren't enough human workers on hand to get the jobs done. Robotics automation is the only real alternative.
Changing attitudes about adoption also play a role in SMEs' growing interest in automation technology. It wasn't long ago when automation technology was something SME business owners could only dream of acquiring. "Bleeding edge" was not a place where they could afford to play. So, they sat by the sidelines watching large companies reap the benefits. As automation quickly became ubiquitous, academia, governments, and corporate America began to focus on workforce development and retraining to make the most of all these technologies offer. Against this backdrop, companies of every size took notice. In a recent survey by research firm IDC, 46% of respondents said increased operational capacity was one of the top benefits of commercial service robotics. That awareness, combined with a clearer understanding of how to evaluate and implement robotics, lower price points, and an urgent need to augment the existing workforce, has made SMEs more willing and able to consider bringing automation inside the walls of their own facilities.
Among the many automation technologies available to SMEs, the following stand out as offering the greatest potential benefits for SMEs everywhere:
The Vast Reach of Artificial Intelligence 
AI, of course, reaches far beyond "just" data analytics. Clearly the most disruptive technology innovation of our lifetime, AI is being embraced by enterprises to use all sorts of data to their advantage and integrate processes across all lines of business and industries. The list of applications is as impressive as it is vast.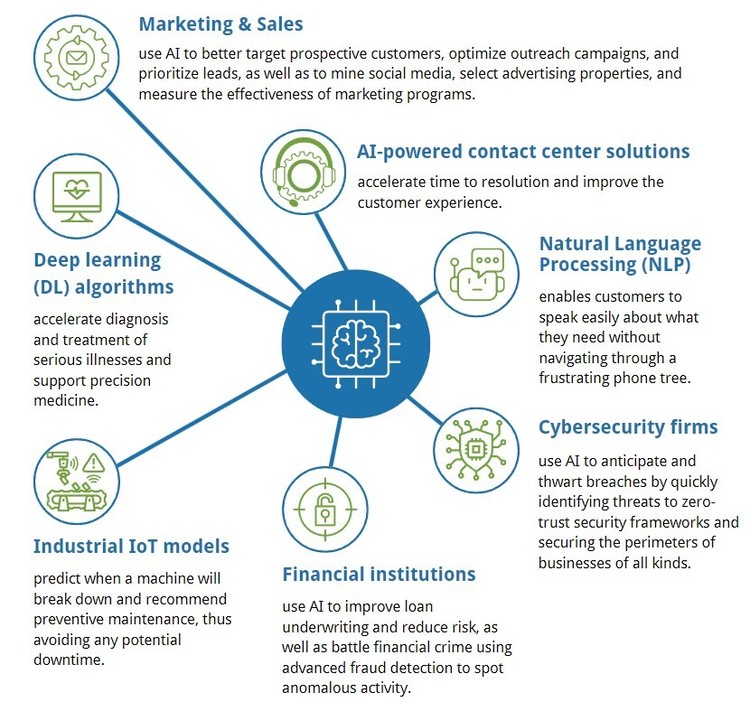 However, although organizations understand the importance and potential impact of AI, many struggle to move from pilot to production. According to IDC, the top challenges organizations must address in order to scale AI initiatives are cost (i.e., hardware accelerators and compute resources), lack of skilled personnel, lack of machine learning operations tools and technologies, lack of adequate volume and quality of data, and trust and governance issues. If large organizations struggle with these challenges, it may be some time before the real power of AI will fall into the grasp of SMEs.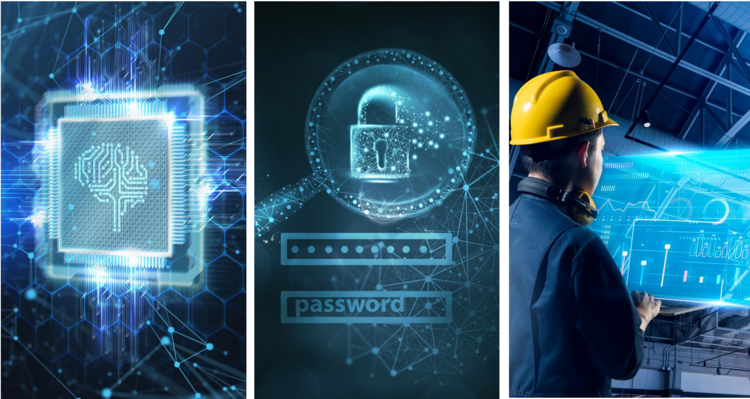 Creating a Strategic Edge for America
Small business owners need specialty financing as they integrate automation into their business. Financing decisions are, of course, front of mind. The Small Business Association is a useful tool here, sometimes with a mix of SBA loans and more traditional private financing. As companies continue to engage in reshoring, there is real potential for additional policy initiatives and expanded SBA loan incentives for SMEs. These could be useful in bringing manufacturing directly back into the U.S. (versus building facilities to manufacture goods in close proximity to our national borders and importing them at or near the end of the process). The incentive to fund more domestic production in tax-efficient ways or with inexpensive loans could be a significant tailwind for U.S. SMEs.
The Provider's Focus on Addressing the Needs of SMEs
For robotics developers, vendors, and integrators, SMEs represent a massive potential market. While the "big four" global robotics providers—ABB, FANUC, KUKA, and Yaskawa—all offer a wide range of automation solutions, including cobots, there is no one-size-fits-all solution for SMEs. Knowing that, providers are increasingly focused on marketing solutions that address some of the most urgent needs of SMEs:
1. Reducing Errors
Humans are naturally prone to error, especially when multitasking. Robots, thanks to the power of AI, lack that human foible. And while our human slip-ups at home—like putting the car keys on the shelf and taking a book to the car instead—rarely have serious consequences, a similar error at work can easily snowball into a larger problem, or worse, create a truly disastrous outcome. The Vaidio AI Platform from IronYun uses AI-enabled data analytics to autonomously monitor video footage captured by IP-enabled cameras. For SMEs, this capability both reduces the human time needed to monitor multiple surveillance cameras and reduces the common error of simply "missing" the presence of an intruder or other threat in a video feed.
2. Improving Small Business Culture
Culture in the workplace has the power to enliven the spirit of a team and propel it to accomplish great things. Automation solutions that prioritize people, allowing them to minimize tedious, monotonous tasks to focus on meaningful activities and do their jobs better, can significantly strengthen a company's culture. Consumer devices must be manufactured to the highest quality. That means they must be assembled properly and free from cosmetic defects such as scratches, dents, or other deformities. Consumer electronics manufacturers and OEM machine builders rely on Cognex machine vision and deep learning technology to provide precise robotic guidance for assembly, increase traceability of components and finished devices as they move through the manufacturing process, and improve product quality through advanced inspection procedures.
3. Optimizing Resource Efficiency
4. Making Smarter Business Decisions
AI tools support the deep analytics necessary to make data- driven business decisions. Teradyne companies deliver manufacturing automation across industries, applications, and the world. Together, they solve complex test and automation challenges and enable businesses to achieve higher production volumes, higher quality, and higher ROI.
5. Creating a Safer Workplace
Robots do the dirty and dull tasks people don't want to do, as well as the dangerous tasks they should not be asked to do. In factories and lines that use heavy, sharp-edged machinery that runs hot, cobots keep workers out of harm's way. Investments in robotics are investments in the future of a small business. Verity, a Swiss-based provider of self-flying inventory drones, keeps warehouse workers off dangerous lifts where they would otherwise have to manually scan bar codes on inventory. The drones count inventory on racks over 70 feet high when the warehouse is closed for the night—no human operator needed.
These examples are just the tip of the iceberg, which is why SMEs represent such a large potential market for providers of robotics, artificial intelligence, and automation solutions. The shortage of skilled workers—in manufacturing, especially, but in nearly every other area of business—may be the most urgent push toward automation for SMEs, but it is far from the only catalyst for change. As a country, the U.S. needs to put the power of automation to work to create smarter, more efficient businesses of every size. For SMEs, the time to take full advantage of every available automation technology is now.
For more news, information, and analysis, visit our Disruptive Technology Channel.
1 "Robotics Industry Statistics—2023", Strategic Market Research, June 2022