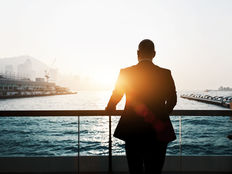 Disruptive Technology Channel
Tesla (TSLA) has been leading the Nasdaq to fresh highs, as the stock soared last week. Meanwhile, Elon Musk added billions to his wealth, as Tesla's share price continues to surge.
Musk, who holds roughly 19% of the company's stock, or 34.1 million shares, watched the value of his holdings increase by billions as the company's shares climbed more than double digits.
Tesla's CEO has added more than $17 billion to his net worth just this year, which is more than any other billionaire in the world.
The electric automaker has made amazing gains in 2020, with its price more than doubling since the start of the year. That eye-watering valuation could unveil a multi-billion-dollar paycheck for CEO Elon Musk.
Just earlier last month, the American automotive and energy company based in Palo Alto, California reached a $100 billion market cap for the first time at the commencement of trading last Wednesday, readying CEO Elon Musk up for a massive payout.
In 2018, Tesla's board and shareholders authorized a compensation plan for Musk, enabling the entrepreneur to garner options valued at potentially more than $55 billion over the next 10 years. Musk would earn the first tranche of at least $346 million in options if Tesla's market capitalization hits and stays at $100 billion.
The SEC necessitates that companies annually file the total compensation of their chief executives. In Tesla's 2019 filing, the company reported that Musk "made" $2.3 billion in 2018 as a result of the compensation plan.
As of Tuesday morning, the company was valued at over $150 billion in intraday trading, which is the second market capitalization threshold for Musk to earn that massive bonus. If the company treads water above that valuation, Musk could be qualified to receive an even more massive payout in roughly six months.
A market valuation of $650 billion would put Tesla in the conversation with tech behemoths like Amazon (AMZN), Microsoft (MSFT), and Google (GOOGL). Tesla's market cap would be over 13 times the size of GM's (GM) current $47.7 billion valuation.
For investors looking for ETFs to play Tesla, the ARK Industrial Innovation ETF (ARKQ ), VanEck Vectors Low Carbon Energy ETF (SMOG), and First Trust NASDAQ Clean Edge Green Energy Index Fund (QCLN A) all have healthy allocations of the stock.
This article originally appeared on ETFTrends.com.