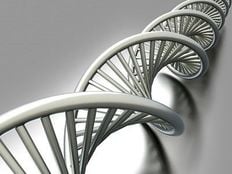 Disruptive Technology Channel
Health and biotech equities are some of the most exciting and potentially rewarding corners of the market. And given today's aging demographic, the demand for innovative health care continues to skyrocket.
Trying to tap into the most advanced niche of health and biotech, Ark Investment Management has put a new spin on the space with its Genomic Revolution Multi-Sector ETF (ARKG A-).
Inside ARKG's Strategy
A newcomer to the world of ETFs, Ark has launched its funds on the premise that innovation can lead to outsized returns for investors. Launching back in October of 2014, the ARK Genomic Revolution Multi-Sector ETF (ARKG A-) focuses on firms that are trying to extend and enhance quality of life through genomic sequencing, analysis, synthesis or instrumentation. Genomics, in a nut shell, is a scientific discipline that seeks to analyze the function and structure of the complete set of DNA within a single cell of an organism.
To steal the company's own tagline, "You Can't Index Innovation." That means that ARKG is an actively managed ETF. Under normal circumstances, ARKG will own stocks, both domestic and foreign firms traded on U.S. exchanges, across multiple sectors including health care, technology, materials, energy and consumer discretionary, that fit within the "theme" of genomics revolution. ARKG will typically hold 40 to 50 stocks at any one time
---
Content continues below advertisement
ARKG's Portfolio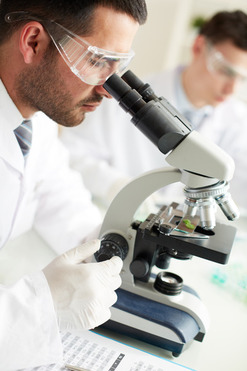 As of August 2015, the ETF holds roughly 49 different genomics stocks. However, as an active ETF, that number of holdings could change on a dime. And despite its broad mandate of being able to access multiple sectors, ARKG is very much a health care fund. Roughly 81% of its holdings are health care-related equities. Technology comes in second at 14%, with Basic Materials (3%) and Consumer Cyclical (1%) rounding out the rest of the portfolio.
Likewise, ARKG is still very much a U.S.-centric ETF. The United States makes up the vast bulk of the fund, with only token weightings to Israel, Switzerland and Germany. Top holdings for the fund include life sciences equipment manufacturer Illumina (ILMN) and semiconductor maker NVIDIA (NVDA).
Considerations For ARKG
Given the theme that ARKG is trying capitalize on, there are several points investors must consider before moving their hard earned cash into the fund.
To begin with is the theme itself. While there is nothing inherently wrong with investing in genomics, the ETF graveyard is full of specialized and highly niched products. Some "sure-thing" funds have garnered plenty of investor attention, only to fall into obscurity. Investors need to realize that ARKG is a very specialized fund.
Secondly, innovation often comes with a high dose of volatility and failure. A huge percentage of its holdings are biotech pharmaceuticals. Biotech stocks-especially early stage firms-are often called the lotto-tickets of the investing world. Their fortunes often hinge on one drug and rise/fall with every approval or denial in FDA clinical trials. They come with a lot of volatility and ARKG's share price will reflect that. Investors need to be prepared for jumpiness.
That innovation doesn't come cheap either. Expenses for ARKG are rather high. The fund charges 0.95% or $95 per $10,000 in operating costs. That puts it into the expensive category even for actively managed ETFs.
Finally, as an actively managed ETF, there's no guarantee that ARKG will accomplish its goals. With an index, you know you'll match the sector's returns-good or bad. With active management, you're betting that they will make all the right decisions with regards to making the right moves.
How to Use ARKG in a Portfolio
With ARKG trying to capitalize on such a niche and volatile theme, the ETF is firmly in the satellite position camp. For investors using a "core and explore" portfolio, ARKG would make a fine addition to the explore side as a small position. This is not the sort of fund you go whole hog into. Younger investors and those with longer horizons could potentially increase their weighting in the fund as they have the timelines necessary to see ARKG through its theme.
The Bottom Line
The ARK Genomic Revolution Multi-Sector ETF (ARKG) is a very unique play on a very high-tech theme. The ETF does have a few strikes against it, but could still provide investors with a high-growth satellite position for their portfolios.
Disclosure: None