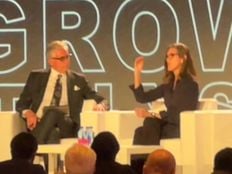 Disruptive Technology Channel
Despite her flagship fund, the ARK Innovation ETF (ARKK B+), down 45% year-over-year, ARK Invest CEO Cathie Wood's conviction of the strategy has only increased.
"Our expectation has tripled over the last year for where AI-related market cap will be in 2030," Wood said in an interview with Bob Pisani, senior markets correspondent for CNBC, at Exchange: An ETF Experience.
Wood added, "our estimates actually have gone up, and the prices have gone down. At the same time, in the private markets, we're seeing innovation treated very differently."
Wood attributed this to the private markets' "understanding" that over the next eight to 10 years, truly disruptive innovation will move in the public equity markets from where it is today at $10 trillion in market cap to $210 trillion in 2030.
"If you look at just the last week, blockchain.com did another funding round, and its value was triple what it was a year ago," Wood said. "At the same time, Coinbase is down 40%. This makes no sense. It makes no sense."
On Recently Concentrating ARKK From 60 to 35 Holdings
Wood said the firm always concentrates its portfolios during risk-off periods and disagrees with the common assumption that concentration increases risk.
"There are tax efficiencies involved because we're often creating losses – that's not the primary focus, though," Wood said. "It's typically in a volatile market during those risk-off periods, I will say to our analysts, 'we are going to concentrate our portfolio towards our highest conviction names. I know there are some assumptions that you have made with these other stocks. Or maybe there's been a management transition that we're a little iffy about. Let's concentrate towards our highest conviction names'".
---
Content continues below advertisement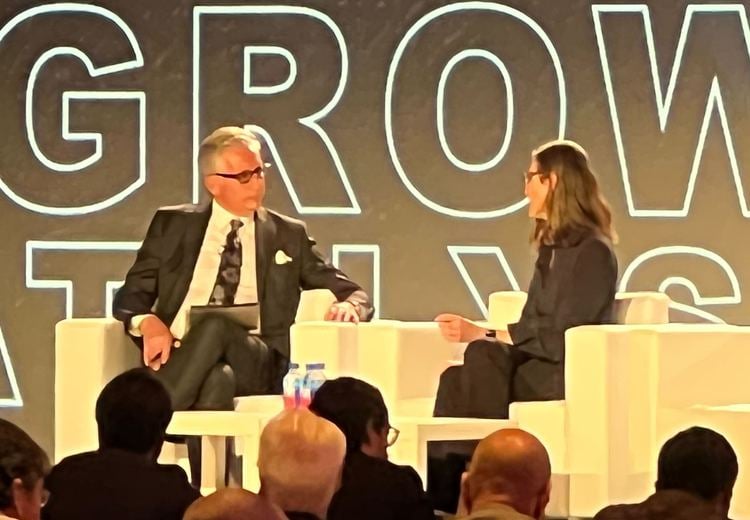 On Elon Musk
Wood is well-known for having a high conviction of CEO Elon Musk and Tesla, a firm she considers a disruptive innovator, an ideal fit for ARKK.
When asked by Pisani how often she talks to Musk, Wood said she expects most people to be surprised by how little she actually talks to Musk.
"We are talking to their technology folks, who understand the technology we're very focused on, the barriers to entry that Tesla has in the EV and especially in the autonomy opportunities," Wood said.
When asked by Pisani on why Musk would take a stake in Twitter, Wood said, "do you know how much Tesla spends on advertising? 0. That's one of the reasons for Elon. All publicity is good publicity. And it's worked."
Wood said she doesn't agree with all of Musk's "antics"; however, she's focused on the company, its technology, and Musk's vision.
Wood compared Musk's stake in Twitter to ARK's mission. "I think he wants to get rid of the censorship. He put Starlink into Ukraine to prevent censorship, and we can all see the pressure that has been put on Putin," Wood said.
"He's about transparency, and we're about transparency. Radical transparency for the financial services," Wood added.
For more news, information, and strategy, visit ETF Trends.