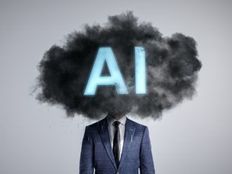 Disruptive Technology Channel
Last week in the AI sphere has been marked by significant developments, such as the impact of ChatGPT on Chegg's earnings, and the potential disruption of their business model and others by generative artificial intelligence (AI). In addition, recent earnings reports have shed light on the current state of the AI market. Furthermore, in a major move to support research and create guidelines for the AI era, the White House has announced a $140 million AI Hub, emphasizing the growing importance of this technology. 
At this crucial juncture, many established companies are witnessing their business models erode and experiencing narrower margins as products and services become increasingly commoditized. The ways in which we interact, consume, and share information are evolving rapidly. Increasingly, we will see both AI first companies as well as massive investment to automate and improve both product and operations, which should bolster companies providing services in the space. 
Although the initial focus may be on students cheating and plagiarizing, the greater opportunity lies in personalized AI tutoring and instruction across all areas of life, from education to specific skills, and even real-time assistance for projects. This could level the playing field in global education if the necessary infrastructure is deployed, causing ripple effects in socioeconomics and breaking down language barriers. 
Beyond education, we are at a turning point in how AI will be utilized and support global healthcare. Despite having access to some of the best healthcare in the world, the United States continues to face rising costs and stagnant outcomes. AI implementation at both the administrative and product levels is gradually reversing this trend and is expected to bring significant improvements to the quality of life, outcomes, and cost of healthcare. Examples include chronic disease diagnosis and treatment (such as Vertex and CRISPR Therapeutics' work on solving T1D), early-stage liquid biopsy detection of cancer and subsequent precision medicine treatments, and AI analysis of wearable data to provide deeper insights into the true cause-and-effect relationships of health outcomes. 
As for the actual impact on investments and company performance, we are at the tipping point, witnessing the rise of AI infrastructure and enabled companies, and potential titans faltering. A quick glance at the earnings season so far shows remarkable resilience in industrial automation and continued planned investment and deployment of AI on a large scale. Companies that over-hired or realized that automation can enhance productivity per employee and enable better ROI are experiencing layoffs. This trend is also evident at the government level. Shopify announced layoffs and raised its outlook. Infineon surpassed expectations and increased its full-year forecast, while announcing a €5 billion investment to produce chips in Europe. Lemonade, the AI insurance company gaining popularity across the USA and recently expanding into Europe, exceeded expectations with 60% Y/Y gross earned premium and gross profit, and has experienced a reversal from the valuation depreciation seen in high-potential growth companies in 2022. 
VettaFi recently acquired the ROBO Global Artificial Intelligence Index, which is tracked by the ROBO Global Artificial Intelligence ETF (THNQ C).
By Zeno Mercer
For more news, information, and analysis, visit our Disruptive Technology Channel.