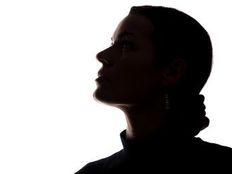 Critics are happy and quick to point out that many environmental, social, and governance (ESG) investing strategies faltered last year, but they're also ignoring some of the bright spots in the ESG landscape. Those include gender-driven investing products, which performed admirably last year.
That could prove to be a long-term positive for exchange traded funds such as the (EQUL C+), which is among a small number of ETFs that are dedicated to some form of gender-lens investing.
"ESG indexes focused on gender equality and renewable energy outperformed in 2022, boosted by above-market weights in energy and defensive sectors like healthcare, consumer staples and utilities," according to Morningstar research.
EQUL, which follows the Solactive Equileap U.S. Gender Equality Index, holds 74 stocks and provides investors with a decent amount of exposure to the sectors highlighted by Morningstar. While energy is the only one of the 11 global industry classification standard (GICS) sectors not currently represented in EQUL, the ETF does devote a combined 25.2% of its roster to healthcare and consumer staples names. Utilities stocks account for another 2.6% of the ETF's portfolio.
Regarding EQUL's exposure to healthcare and consumer staples and when accounting for its 16.2% allocation to financial services stocks, it's not a stretch to say that the ETF has more of a value tilt than many traditional ESG funds. These days, that's a good thing.
"ESG indexes focused on value stocks, dividend payers and quality companies with low valuations outperformed the broad equity market in 2022, though they lagged similar approaches that don't use ESG screens, in part due to less energy sector exposure," added Morningstar.
Speaking of EQUL's value tilt and sector exposures, those traits proved important on another front in 2022 and could do more of the same in the future, assuming value stocks continue performing well. The fund isn't excessively allocated to growth stocks — a trait that's a rarity among many large-cap ESG ETFs.
"According to the analysis, just 27% of Morningstar sustainability indexes outperformed their equivalents that don't incorporate ESG in 2022, primarily driven by the poor performance of technology stocks and outperformance of the energy sector. This compares to 57% outperformance and 75% outperformance for sustainability indexes in 2021 and 2022 respectively, as cited in Morningstar Indexes sustainability analysis," concluded Morningstar.
While technology stocks are usually lynchpins of ESG ETFs, the group accounts for just 15.9% of EQUL's roster, representing a significant underweight relative to the S&P 500 and potentially signaling that the sector has much work to do in the area of gender equality.
For more news, information, and analysis, visit the Dual Impact Channel.