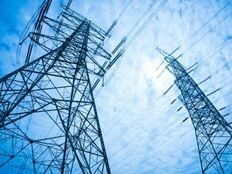 Energy Infrastructure Channel
Kinder Morgan Inc (KMI) is a top dividend payer in the S&P 500 by yield, offering investors generous income.   
Kinder Morgan boasts a dividend yield of 6.0%, well above the energy sector average of 4.1%, putting the energy infrastructure company among the top-ten constituents in the S&P 500 by dividend yield. The energy sector has the largest average dividend yield across all GICS sectors, trailed by real estate and utilities at 3.5% and 3.2%, respectively. 
"This is not a flash in the pan situation. We've been paying dividends for 25 years, and 2023 marks the sixth consecutive year we've increased our dividend, and we expect to continue to be able to make modest increases in that dividend in the coming years beyond 2023," Rich Kinder, executive chairman of Kinder Morgan, said during the company's Investor Day on January 25. 
"We have a nice dividend yield and we raised [the dividend] again this year by a modest 2%," Kinder added. "Then we have a share buyback program, which our board recently increased, so we now have $3 billion dollars of buyback authority, of which about $2.1 billion remains untapped."  
While Kinder Morgan is the largest energy infrastructure company in the S&P 500, it is still given a weight of just 0.11% in the (SPY A), the largest ETF that tracks the S&P 500, as of January 24. 
Investors looking for an income-oriented strategy that offers greater exposure to Kinder Morgan may look to the (SDOG A-) and the +Alerian Energy Infrastructure ETF+ (ENFR ). 
ENFR offers focused exposure to midstream companies, well-known for their high dividends, while SDOG offers high dividend exposure across all sectors of the market by selecting the five highest-yielding securities in 10 of the 11 GICS sectors, excluding real estate. SDOG is equally weighted at the stock and sector level, avoiding stock and sector biases.  
For more news, information, and analysis, visit the Energy Infrastructure Channel.
vettafi.com is owned by VettaFi, which also owns the index provider for ENFR and SDOG. VettaFi is not the sponsor of ENFR and SDOG, but VettaFi's affiliate receives an index licensing fee from the ETF sponsor.