Energy Infrastructure Channel
The reality is that U.S. oil production may not grow as fast as previous predictions have stated.
However, for segments of the energy sector, such as midstream, moderate production growth does not detract from the constructive outlook for the space.
VettaFi's director of energy research Stacey Morris led an in-depth conversation on energy independence and what people get wrong about energy investing on Tuesday at Exchange: An ETF Experience.
Sam Rines, managing director of Corbu, said the challenges for U.S. production growth start with what we all talk about all the time: Inflation. While a lot of capital was put into the oil patch in the U.S. last year, Rines said the problem is the cost increase, which is somewhere before 20 and 25% on average.
"Service companies are booked out. It was asked, I think, in the second quarter by the Dallas Federal Reserve, 'How long would it take you to drill an extra well relative to your current plan?' and the average response was 12 months," Rines said. "That is a very long lead time to be able to drill wells."
Rines said it has become very expensive for service companies to drill that incremental well. "And when your cost of pumping your current wells somewhere around $40—$45 a barrel, it's pretty tempting to just kind of take a step back and say, 'how much does it cost us to keep our production flat not grow our production significantly?'"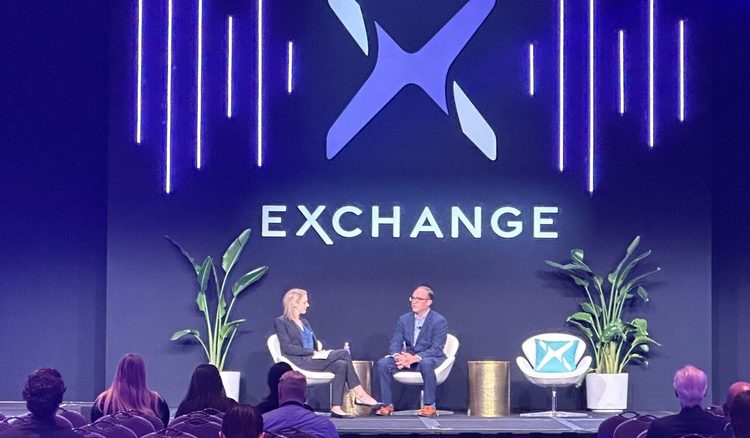 ---
Content continues below advertisement
Morris said the assumption is usually that higher U.S. oil production is necessary for a constructive outlook for midstream; however, that is not the case.
"We saw huge U.S. production growth in 2018 and 2019, but equities really weren't working," Morris said. "So we actually think moderate production growth is great for this space… They can really continue to focus on capital discipline, and deliver that free cash flow. Follow the broader kind of energy playbook of increasing dividends and buying back equity."
For the midstream space, Morris said this is enhancing already very attractive yield — the underlying index for the (AMLP A-) was yielding 7.4% as of February 3.
For more coverage of Exchange 2023, please visit VettaFi | ETF Trends.
vettafi.com is owned by VettaFi LLC ("VettaFi"). VettaFi is the index provider for AMLP, for which it receives an index licensing fee. However, AMLP is not issued, sponsored, endorsed, or sold by VettaFi, and VettaFi has no obligation or liability in connection with the issuance, administration, marketing, or trading of AMLP.