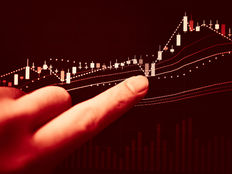 By Salim Ramji, Global Head of iShares and Index Investments, iShares
Fifty years ago, two inventions set in motion changes that would upend whole industries. The first commercial microchip was released in Silicon Valley, and the first index investment product was created not far north, in San Francisco, by one of BlackRock's predecessor firms.1 Microchips were revolutionary from the start and are essential building blocks for devices that enable modern life. The influence of index investing has proven to be evolutionary — step by step, it reshaped the money management industry by methodically breaking down barriers to investment. Even five decades later, index investing has a long way to ascend. We estimate that indexed assets account for a mere 10% of total public investment assets globally, and that potentially hundreds of millions more people could experience the benefits of index investing.2
Indexing has shown that investing doesn't need to be complex, or exclusive, since it offers all types of investors a simpler strategy, one that doesn't require picking among thousands of stocks or bonds, or between many professional investment managers. It has provided easy access to the building blocks of investment returns, made investing more affordable, and offered a transparent line of sight into what investors own and how much they pay. More recently, indexation and index-tracking exchange traded funds (ETFs) have expanded choices for investing sustainably, and are driving new standards of quality in markets, and a longer-term investment focus that helps support the real economy.
iShares is proud to help advance index investing across the globe. In the hallways of our offices and on our home-office screen savers are reminders that we aspire to be "Champions for Investor Progress." It's an articulation of the iShares mission, which furthers BlackRock's purpose of helping more and more people experience financial well-being.
Lots of businesses have inspirational mantras that can lack substance because they aren't supported by commitment. This inaugural iShares Report on Investor Progress is about making our commitments clear: We want to make investing easier, more affordable, more sustainable, and more resilient for the long term. To realize these ambitions is to uphold the hopes and expectations of the many millions of investors around the world whose money BlackRock has been entrusted to manage.
"We estimate that indexed assets account for a mere 10% of total public investment assets globally"3
Originally published by iShares, 1/13/21
© 2021 BlackRock, Inc. All rights reserved.
1 In 1971, the Intel 4004 became the first general-purpose programmable processor on the market—a "building block" that engineers could purchase and then customize with software to perform different functions in a wide variety of electronic devices. Wells Fargo launched an equal-weighted NYSE portfolio for Samsonite's pension plan in 1971; in 1973, Wells Fargo set up an index fund based on the S&P 500. In 1989, Wells Fargo spun off its investment management subsidiary into a joint venture with Nikko Securities Co. In 1995, Wells Fargo Nikko Investment Advisors was sold to Barclays, and in 2009, Barclays Global Investors, operator of iShares ETFs, was sold to BlackRock.
2 Simfund, Broadridge for U.S./Non-U.S. mutual funds, BlackRock for global for ETFs, McKinsey for Total and Other (Managed Account, Trusts, Partnerships, etc.); World Federation of Exchanges Database for Equity Market Cap; Bank for International Settlements for Debt Outstanding; U.S. Market Cap includes Nasdaq, NYSE and TMX Group Exchanges. All data as of year-end 2019.
3 Ibid.
Carefully consider the Funds' investment objectives, risk factors, and charges and expenses before investing. This and other information can be found in the Funds' prospectuses or, if available, the summary prospectuses, which may be obtained by visiting the iShares Fund and BlackRock Fund pages. Read the prospectus carefully before investing.
Investing involves risk, including possible loss of principal.
The Funds are distributed by BlackRock Investments, LLC (together with its affiliates, "BlackRock").
The iShares Funds are not sponsored, endorsed, issued, sold or promoted by Barclays, Bloomberg Finance L.P., BlackRock Index Services, LLC, Cohen & Steers Capital Management, Inc., European Public Real Estate Association ("EPRA® "), FTSE International Limited ("FTSE"), ICE Data Services, LLC, India Index Services & Products Limited, JPMorgan Chase & Co., Japan Exchange Group, MSCI Inc., Markit Indices Limited, Morningstar, Inc., The NASDAQ OMX Group, Inc., National Association of Real Estate Investment Trusts ("NAREIT"), New York Stock Exchange, Inc., Russell or S&P Dow Jones Indices LLC. None of these companies make any representation regarding the advisability of investing in the Funds. With the exception of BlackRock Index Services, LLC, who is an affiliate, BlackRock Investments, LLC is not affiliated with the companies listed above.
Neither FTSE nor NAREIT makes any warranty regarding the FTSE NAREIT Equity REITS Index, FTSE NAREIT All Residential Capped Index or FTSE NAREIT All Mortgage Capped Index; all rights vest in NAREIT. Neither FTSE nor NAREIT makes any warranty regarding the FTSE EPRA/NAREIT Developed Real Estate ex-U.S. Index or FTSE EPRA/NAREIT Global REIT Index; all rights vest in FTSE, NAREIT and EPRA."FTSE®" is a trademark of London Stock Exchange Group companies and is used by FTSE under license.
© 2021 BlackRock, Inc. All rights reserved. BLACKROCK, BLACKROCK SOLUTIONS, BUILD ON BLACKROCK, ALADDIN, iSHARES, iBONDS, FACTORSELECT, iTHINKING, iSHARES CONNECT, FUND FRENZY, LIFEPATH, SO WHAT DO I DO WITH MY MONEY, INVESTING FOR A NEW WORLD, BUILT FOR THESE TIMES, the iShares Core Graphic, CoRI and the CoRI logo are trademarks of BlackRock, Inc., or its subsidiaries in the United States and elsewhere. All other marks are the property of their respective owners.
iCRMH0121U/S-1483345-1/2
---
Content continues below advertisement