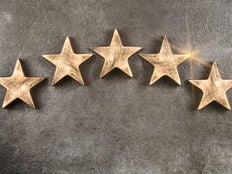 The Responsible Investing Channel
A small cohort of mega-cap growth stocks drove broader equity benchmarks higher in the first half of 2023. However, some experts believe that scenario will shift in the second half.
Some market observers believe some of the marquee members of the "magnificent seven" stretched their valuation. Following from that, they believe the final six months of 2023 could be an ideal time for investors to embrace value equities and smaller stocks. This includes mid-caps.
Enter the (CVMC ). After its January launch, CVMC is one of the freshest additions to both the environmental, social, and governance (ESG) and mid-cap exchange traded funds landscapes. Rookie status aside, CVMC could be entering a period of increased relevance. Market participants evaluate opportunities among smaller and undervalued stocks — two boxes checked by the Calvert ETF.
CVMC Could Shine in Second Half
Following the growth-fueled rally in the first half of 2023, value stocks could come back into style. Should that scenario play out, it would favor mid-cap strategies such as CVMC. This is because the mid-cap space isn't as growth-heavy as many large-cap benchmarks are.
CVMC has a bit of a value feel, highlighted by a combined weight of more than 51% to the industrial, financial services, and healthcare sectors. Additionally, many economists now say the U.S. economy is likely to avert a recession in the second half. CVMC's exposure to economically sensitive sectors, such as financials and consumer cyclicals, could be a benefit over the near-term.
"What we were originally anticipating – a recession towards the end of 2023 – has now been pushed very far off, we're actually looking much closer to the end of 2024 now," said Robert Hoffman, Citi head of investment counselors in South Asia, in a recent CNBC interview.
Hoffman also observed that with a small percentage of the S&P 500 doing the bulk of the heavy lifting in the first half, many of the smaller components of that benchmark may now be undervalued while offering second-half opportunity. Additionally, in what could be positive news for investors considering ETFs like CVMC, he sees opportunities in mid-cap stocks.
"We think the US mid-cap space offers very compelling valuations and an opportunity if you do avert a recession or should it get pushed further out," Hoffman said.
For more news, information, and analysis, visit the Responsible Investing Channel.
---
Content continues below advertisement