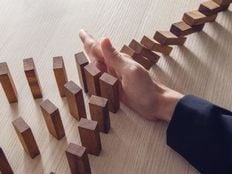 The Responsible Investing Channel
With a small number of mega-cap growth stocks accounting for a significant percentage of the returns generated by large-cap equity benchmarks this year, it's not surprising that advisors and the mainstream financial press are highlighting the issue of concentration risk to investors.
In this context, concentration risk is a small number of stocks contributing a large percentage of a broad benchmark's returns and those stocks taking on outsized percentages of those indexes' weights as a result of their bullish showings. Investors looking to reduce exposure to that scenario may want to consider mid-cap equities and the related exchange traded funds.
Thanks to the (CVMC ), market participants can embrace mid-cap stocks and the benefits of environmental, social, and governance standards under the umbrella of a single ETF.
Convenience is positive and CVMC certainly has that, but relevance is important and the Calvert ETF has that as well. In fact, mid-caps, which are often overlooked, are arguably exceedingly relevant today.
Concentration Risk In S&P 500 At Highest Since Dot-Com Bubble
"The S&P 500 has become more concentrated in growth sectors like IT than at any other time since February 2000, which was just prior to the bursting of the Technology, Media and Telecoms (TMT) bubble the next month. Meanwhile, the US universe of small and mid cap companies has remained well diversified. Once again, the market is questioning big tech valuations," according to Schroders research.
The above comment doesn't imply another dot-com bubble bursting is in the near-term offing. Owing to the financial strength of many mega-cap growth companies, such a scenario is unlikely. However, that historical example underscores the benefits of diversification.
To that end, CVMC, which tracks the Calvert US Mid-Cap Core Responsible Index, doesn't allocate more than 0.80% to any of its holdings. It's top 10 components combine for approximately 6% of the fund's roster. CVMC has other points of allure for long-term investors.
"We believe the more domestic bias of small and mid cap companies will be much more of an advantage in the years ahead as factors such as deglobalization, i.e., the nearshoring of supply chains, and US fiscal incentives to increase domestic manufacturing start to have an impact," added Schroders.
That domestic focus often helps smaller companies prove more durable in global recessions and less vulnerable to a strong dollar because these firms are usually less export-dependent than their large-cap counterparts.
For more news, information, and analysis, visit the Responsible Investing Channel.
---
Content continues below advertisement