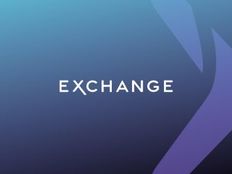 ETF Building Blocks Channel
At Exchange 2023, Andy Hicks, director of ETF portfolio management and research at SS&C ALPS Advisors, sat down with NYSE's Judy Shaw for "ETF Leaders, Powered by the New York Stock Exchange" to discuss growth stocks, clean energy, and the (ACES A-).
"Growth stocks have been obviously hit over the last year or two with the Fed increasing interest rates. That's going to affect their evaluations," Hicks said.
SS&C ALPS Advisors is telling clients that, as the Federal Reserve potentially pauses its interest rate hikes later this year, they "want to be very selective" with their growth allocation.
"Most growth funds have about 40% in FAANG stocks," Hicks said. "Those are going to be very economically sensitive to a potential recession that we may be going into."
So, Hicks recommended that investors look to areas with "very large and secular growth." In his mind, "you can't find a better growth opportunity going forward than clean energy."
According to Hicks, clean energy has a number of tailwinds, including "policy support from the G20 Nations," "a ton of corporate support" from investors getting into ESG, and consumers switching their mentality to embrace clean, renewable energy.
With that in mind, Hicks recommended that investors consider the firm's ACES ETF, which he said "differentiates itself" from other clean energy funds "in a couple key ways." For one thing, ACES "only invests in peer play companies," which are companies that derive more than 50% of their revenue or earnings from clean energy.
Another key component is that ACES "only invests in U.S. and Canadian companies," which Hicks said is important, because clean energy companies in Europe or China are often "overfunded with debt."
ACES is now diversified across seven different clean energy segments, so investors aren't "just getting a solar and wind ETF," but instead are "getting the whole breadth of clean energy."
For more news, information, and analysis, visit the ETF Building Blocks Channel.