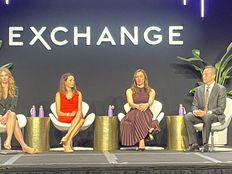 If there's a theme that Liz Young, head of investment strategy at SoFi, has been talking about since the run-up to January, it's: "Somebody's wrong." By her own admission, it's not much of a pep talk. "There's so much conflicting data out there still no matter what side you're on, if you're a bull or a bear, I promise you, you can find the data to support your case," Young told attendees at Exchange: An ETF Experience on Tuesday. "And that's the issue right now."
While Young admits she's "been surprised with how much strength the market has shown year-to-date… it doesn't mean that it's going to be lasting strength."
"The patterns of what's been winning and what's been losing don't really feel like something that's going to last," she added, citing the (QQQ B+) outperforming the (RSP A-) year-to-date, the Federal Reserve fund's rate being above the two-year Treasury for the last two meetings, and the stock market saying different things than the bond market.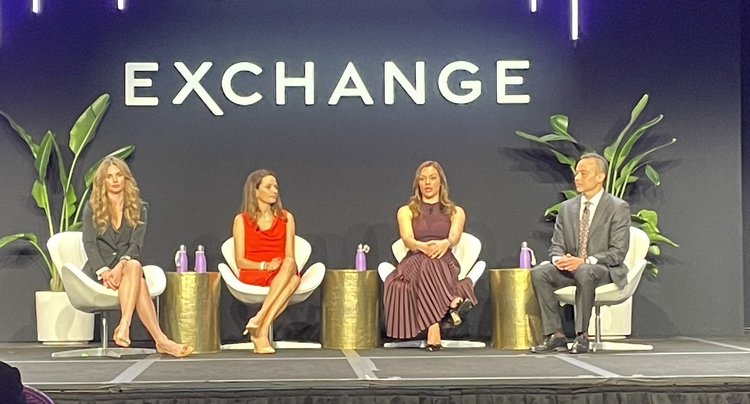 "One of them is wrong," Young said.
Young continued her anti-pep talk by noting that while the Fed is saying it's going to keep rates high to the end of the year, "the market is saying, 'Baloney, we don't believe you…' [So] I would challenge anybody who thinks that we're out of the woods."
Fellow panelist Cameron Dawson, chief investment officer at NewEdge Wealth, shared this sentiment earlier in the panel. "There seems to be a lot of consensus that we've moved past through the interest rate sensitivity part of this down cycle or bear market, and that now it really is just focused on earnings," Dawson said. "We're not so certain that that's the case."
Added Dawson: "I think that we have to remain very, very valuation-disciplined because we still do not have a liquidity environment that supports putting valuations past where we already are, but to be honest on earnings and keep overall returns for the year rather muted."
For more coverage of the Exchange conference, please visit VettaFi | ETF Trends.
---
Content continues below advertisement