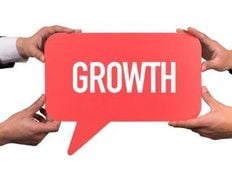 As was widely documented, growth stocks faltered in a big way in 2022 due in large part to the Federal Reserve boosting interest rates seven times in an effort to damp inflation.
That led to weakness for exchange traded funds such as the )+ and the as technology, communication services, and consumer discretionary ranked among last year's worst-performing sectors. QQQ and QQQM, both of which track the Nasdaq 100 Index, allocated over 79% of their rosters to those three sectors.
While those allocations were clearly a drag in 2022, things could change for the better this year. In fact, a recent CNBC survey of about 400 chief investment officers, equity strategists, portfolio managers, and CNBC contributors who manage money indicate that those pros are constructive on some marquee holdings in QQQ and QQQM.
"Thirty-seven percent of respondents said they would buy Amazon or Alphabet in the new year. and were chosen by 6% and 3% of respondents, respectively," reported CNBC.
Amazon is the largest consumer cyclical holding in the pair of aforementioned Invesco ETFs at a weight of 6.06% while Google parent Alphabet is the ETFs' biggest communication services holding, commanding a weight of 7.62%. Facebook parent Meta Platforms and Netflix combine for another 3.68% of the ETFs' rosters.
"Amazon faced a rough e-commerce environment as consumers returned to in-person shopping amid a slowdown in spending. But JPMorgan named the tech stock among its , saying shares should benefit from cloud migration and penetration into areas like grocery and apparel," according to CNBC.
Another 17% of participants in the CNBC survey indicated that they're looking to buy shares of Elon Musk's Tesla (NASDAQ:TSLA) this year. That stock faltered last year alongside other growth fare, and the negativity was amplified by Musk's acquisition of Twitter. The electric vehicle giant is the second-largest consumer cyclical holding in QQQ and QQQM at a weight of 2.75%.
As for Alphabet and Amazon, those names are considered undervalued today while offering significant upside potential.
"Most analysts agree with respondents, with more than three-quarters saying shares of each are a buy, according to FactSet. The consensus price targets suggest Alphabet and Amazon can rally about 40% and 60%, respectively," concluded CNBC.
For more news, information, and strategy, visit the .