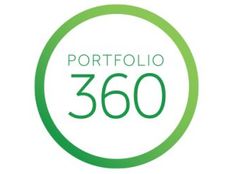 _Global, well-diversified, balanced portfolios available beyond Dynamic network, solve range of client situations _
PHOENIX, March 1, 2023—Dynamic Advisor Solutions dba Dynamic Wealth Advisors, a professional services provider for wealth advisors, announced a collection of enhanced ETF strategies developed to meet the needs of a range of client situations from basic to highly complex. The Dynamic Strategies were designed by the firm's asset management leadership team, taking into consideration the evolving life stages of a client's investment journey to align with long-term investment goals. The portfolios were created to be global, well-diversified and balanced, ranging from 100% to 30% equity in 10% increments.
Further bolstering an institutional advisor and client experience, the ETF strategies are available through Portfolio360, a new advisor portal custom-developed by Dynamic that provides Registered Investment Advisors (RIAs) with access to the strategies. The new portal allows Dynamic to extend its asset management services beyond its core network of advisors—a first in the firm's 14-year history.
According to Dynamic Founder and Chief Executive Officer Jim Cannon, Portfolio360 substantially streamlines the service model for RIAs seeking to utilize Dynamic's strategies. "As more advisors look to us for portfolio management, they want more complex, sophisticated strategies and we want to be positioned to serve that demand," said Cannon.
According to Dynamic Head of Investment Management Strategy Kostya Etus, CFA®, this next generation of Dynamic Strategies was born out of an increasing number of advisors that have come to rely on Dynamic's Portfolio Services team to solve unique client situations. "The strategies utilize the latest enhancements within the ETF ecosystem, including multi-factor methodologies for the equity investments and active management for fixed income to take advantage of potential alpha generation," added Etus.
Dynamic Strategies rely on a series of core strategy types (Total Return, Income, Tax Aware and Defensive) while utilizing a variety of asset types (Low-Cost ETFs, Multi-Factor, Alternatives and Active Management) that best represent Dynamic's risk-focused philosophy. The core collection of Dynamic Strategies includes:
Total return ETF strategies to maximize long-term, risk adjusted returns:
Dynamic Core
Dynamic Smart
Dynamic Custom

HNW
Objective-based ETF strategies to focus on specific client goals:
Dynamic Income
Dynamic Defensive
Dynamic Tax Aware
Unique, solution-based strategies to meet a multitude of potential investor situations:
Manager Specific: Dimensional Fund Advisors (

DFA

) (

ETF

and MF); American Funds (MF)
Specific Use: Environmental, Social and Governance (

ESG

) (

ETF

); Direct Indexing (stocks); Separately Managed Accounts (SMAs) (bonds); Alternative Investments (funds and private); and an array of High-Net-Worth (

HNW

) solutions
More information on Dynamic Strategies, including product fact sheets, is available at DynamicAdvisorSolutions.com/im and by contacting Dynamic at (888) 997-4212 or joinus@dynamicadvisorsolutions.com.
About Dynamic Advisor Solutions dba Dynamic Wealth Advisors
For successful wealth advisors who value independence and want to elevate their practices to the next level, Dynamic Advisor Solutions is a professional services and TAMP solutions provider, delivering a complete business and investment solution, myVirtualPractice™, to create efficiencies so advisors can focus on providing exceptional client experiences. Dynamic's U.S. network comprises approximately 80 wealth advisory practices in 17 states; it includes Independent Advisor Representatives (IARs) and Registered Investment Advisors (RIAs), serving nearly 5,000 clients and $3.2 billion in assets.
For more information, visit DynamicAdvisorSolutions.com.
 # # #
Investment advisory services are offered through Dynamic Advisor Solutions, LLC, dba Dynamic Wealth Advisors, an SEC registered investment advisor
For more news, information, and analysis, visit the ETF Strategist Channel.