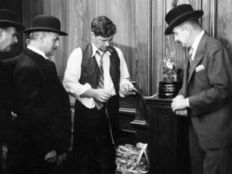 By Veronica Fulton, Research Analyst
In typical fashion, immediately following Fed Chair Powell's statement on February 1st, 2023, many articles aimed at dissecting every word he said started to surface. Most notably, Chair Powell mentioned inflation has eased, financial conditions are tighter, and that the committee is now assessing the extent of the tightening as opposed to the pace. Overall, the consensus took the message as dovish and to some degree an indication that we are closer to the end of the Fed's tightening cycle than the beginning. By the time Powell was done speaking, stocks had soared. The S&P 500 reached its intraday high, up 1.8%, and traders were also quickly bidding up prices on Treasuries, corporate bonds, and crypto. It is without question that Chair Powell's remarks were bullish for the markets, but they only amplified what had already begun developing as the strongest start of the year since 2019.
Since the start of the calendar year, we've seen an increase in both momentum and overall bullish price action across equities. Mega caps, which were laggards in 2022 are up 20% YTD as measured by the FANMAG index (META, AAPL, NFLX, MSFT, AMZN, and GOOG). Additionally, some of the most speculative names that saw huge declines last year have rallied greatly. This is reflected by ARKK's YTD performance up nearly 25% at the time of this writing. Some would argue that it's just the January affect brought on by rotation. However, market strength is not concentrated in those names only, as the percentage of stocks in the S&P 500 above their 200-day reached 66 , showing a broadness in market participation. Furthermore, velocity in the market has picked up with nearly 60 of Russell 3000 issues above their 20-day highs. The momentum has sparked several breath thrusts, which are widely used by market technicians, as a key indicator to mark the start of a new bull market. Correspondingly, we've seen a shift toward more risk-on assets as international markets along with some of the cyclical areas of the U.S. equity markets, namely Consumer Discretionary, Semiconductors, Homebuilders and High-Beta stocks have begun showing positive strength relative to the broader market. Aside from momentum and breadth, the market's trend has changed from negative to positive. This is marked by the S&P 500's 50-day moving average crossing above its 200-day moving average, occurring for the first time since March of 2022.  From our technical perspective, the weight of the evidence suggests there is more upside for equities.
We are acutely aware that all of this bullishness comes at a time when fundamentally, we are at the pinnacle of uncertainty regarding both the market and the economy's trajectory. In terms of the market, many companies have announced layoffs, EPS estimates for 2023 have come down, and valuations are still higher than the historical average. Regarding the economy, although inflation has eased meaningfully, key indicators such as the low unemployment rate, high payroll numbers, tight credit spreads, and increasing real incomes all point to signs of a hotter economy that could cause inflation to come roaring back. As a result, many market participants are sidelined as they believe that a dovish Fed is too sanguine, and a bullish market is too hasty. Whether that proves to be true is the debate that makes markets. Presently, we're cueing on the tape as prices reflect all investor expectations, and changes in trend oftentimes develop before the fundamentals give narrative to it.
GLOBALT is an SEC Registered Investment Adviser since 1991 and, effective July 10, 2013, remains a Registered Investment Adviser through a separately identifiable division of Synovus Trust N.A., a nationally chartered trust company. This information has been prepared for educational purposes only, as general information and should not be considered a solicitation for the purchase or sale of any security. This does not constitute legal or professional advice, and is not tailored to the investment needs of any specific investor. Registration of an investment adviser does not imply any certain level of skill or training. Due to rapidly changing market conditions and the complexity of investment decisions, supplemental information may be required to make informed investment decisions, based on your individual investment objectives and suitability specifications. Investors should seek tailored advice and should understand that statements regarding future prospects of the financial market may not be realized, as past performance does not guarantee and/or is not indicative of future results. Content may not be reproduced, distributed, or transmitted in whole or in part by any means without written permission from GLOBALT. Regarding permission, as well as to receive a copy of GLOBALT's Form ADV Part 2 and Part 3, contact GLOBALT's Chief Compliance Officer, 3400 Overton Park Drive, Suite 200, Atlanta GA 30339.  You can obtain more information about GLOBALT Investments and its advisers via the Internet at adviserinfo.sec.gov, sponsored by the U.S. Securities and Exchange Commission.
The opinions and some comments contained herein reflect the judgment of the author, as of the date noted.
Investment products and services provided are offered through Synovus Securities, Inc. (SSI), a registered Broker-Dealer, member FINRA/SIPC and SEC Registered Investment Adviser, Synovus Trust Company, N.A. (STC), Creative Financial Group, a division of SSI. Trust services for Synovus are provided by STC.
Regarding the products and services provided by GLOBALT:
NOT A DEPOSIT. NOT FDIC INSURED. NOT GUARANTEED BY THE BANK. MAY LOSE VALUE. NOT INSURED BY ANY FEDERAL AGENCY