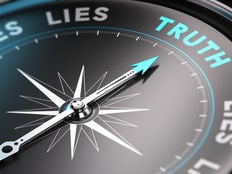 By Kimberly Woody, Senior Portfolio Manager
As inflation weighs ever more heavily on the minds of investors, we feel it equally as important to keep in mind the context through which the different measures of inflation, along with their strengths and limitations, should be viewed. By definition: The Consumer Price Index (CPI) is a measure of the average change over time in the prices paid by urban consumers for a market basket of consumer goods and services.
The Bureau of Labor Statistics (BLS) surveys thousands of households, visits brick and mortar stores and reports monthly on the results in an attempt to understand changes in the cost of living. It is no small undertaking. There are 38 geographic areas surveyed and 211 categories, meaning there are (38 × 211) 8,018 "basic" indexes which then roll up to the aggregate indexes. These can be aggregated by area (Atlanta) or by category (electricity). All combined they represent the CPI-U in which economists and market participants seem most interested. The complexity of the measurement, sampling and weighting adds to the nuances of the index results – and why the index may unintentionally lag the "real-life" inflation curve at times. For instance, a worldwide surge in commodity prices beginning in late 2006 persisting through mid-2008 impacted headline CPI minimally. A great deal of research was committed to understanding this, but it highlights the complexity of the reading and its interpretation, which is not explicit.
A few obvious things to consider. While quite large, the CPI is a sample both of the population and of a basket of goods. You cannot survey everyone nor include changes in the price of all things. As such the CPI may omit expenses truly impacting the cost of living. The index does not factor in substitution, which in the event of extreme inflation becomes much more impactful. The CPI focuses on urban areas leaving rural consumers largely out of the equation. Finally, the CPI Index is weighted, and therein lies some very important detail.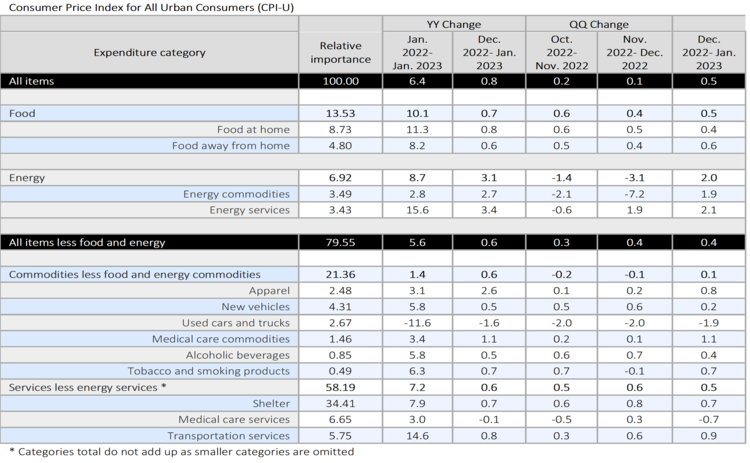 The relative importance of the items in the table above appear reasonably in line with reality in aggregate, but these weights would vary dramatically among households. Notwithstanding, the largest component of the CPI is Shelter, whose weight has gone from a low of 32.07 in July 2022 to 34.31 as of December 2022. Shelter is a uniquely lagged measure based on the complexity of measurement. The measure also assumes rents do not generally fluctuate, which was likely not true during and post COVID. The table below compares the CPI's measure of changes in Rent of Shelter versus the Zillow Rent Index. Clearly, Zillow is picking up on a moderation in the growth of rents not yet reflected in the CPI's measure. Time will tell who is ultimately correct, but the CPI's cumbersome methodology, while statistically rigorous and incredibly complicated, must be viewed in light of its true measurements and limitations.
---
Content continues below advertisement
GLOBALT is an SEC Registered Investment Adviser since 1991 and, effective July 10, 2013, remains a Registered Investment Adviser through a separately identifiable division of Synovus Trust N.A., a nationally chartered trust company. This information has been prepared for educational purposes only, as general information and should not be considered a solicitation for the purchase or sale of any security. This does not constitute legal or professional advice, and is not tailored to the investment needs of any specific investor. Registration of an investment adviser does not imply any certain level of skill or training. Due to rapidly changing market conditions and the complexity of investment decisions, supplemental information may be required to make informed investment decisions, based on your individual investment objectives and suitability specifications. Investors should seek tailored advice and should understand that statements regarding future prospects of the financial market may not be realized, as past performance does not guarantee and/or is not indicative of future results. Content may not be reproduced, distributed, or transmitted in whole or in part by any means without written permission from GLOBALT. Regarding permission, as well as to receive a copy of GLOBALT's Form ADV Part 2 and Part 3, contact GLOBALT's Chief Compliance Officer, 3400 Overton Park Drive, Suite 200, Atlanta GA 30339.  You can obtain more information about GLOBALT Investments and its advisers via the Internet at adviserinfo.sec.gov, sponsored by the U.S. Securities and Exchange Commission.
The opinions and some comments contained herein reflect the judgment of the author, as of the date noted.
Investment products and services provided are offered through Synovus Securities, Inc. (SSI), a registered Broker-Dealer, member FINRA/SIPC and SEC Registered Investment Adviser, Synovus Trust Company, N.A. (STC), Creative Financial Group, a division of SSI. Trust services for Synovus are provided by STC.
Regarding the products and services provided by GLOBALT: 
NOT A DEPOSIT. NOT FDIC INSURED. NOT GUARANTEED BY THE BANK. MAY LOSE VALUE. NOT INSURED BY ANY FEDERAL AGENCY