Financial Literacy Channel
Advisor Perspectives, a leading publisher and ranked as the #1 eNewsletter for financial advisors by the Erdos & Morgan "FAMOUS" Study (2019-2022) has announced its Venerated Voices™ awards for commentaries published in Q3 2023. Rankings were issued in the following categories:
Top 10 Venerated Voices™ by Commentary
Top 25 Venerated Voices™ by Firm
Top 25 Venerated Voices™ by Author
Top 25 Venerated Voices™ by Firm – Frequently Posted
Top 25 Venerated Voices™ by Author – Frequently Posted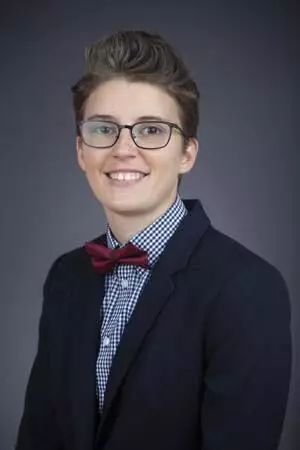 The frequently posted categories require a minimum of three posts per quarter, whereas the first three categories require only one post per quarter. We added the two frequently posted categories to highlight and reward those authors and firms who post regularly.
The most popular topics in Q3 2023 among all commentaries were related to recession risk and economic uncertainty, portfolio construction, student-loan repayments, global markets, and credit.
Leading the Top 25 Venerated Voices™ by Firm category was Guggenheim Investments of New York, followed by Oaktree Capital Management of California. In third place was Hussman Funds of Maryland.
Among individual commentators, the most widely read was Anne Walsh of Guggenheim Investments. In second place was Alex Shingler and Justin Christofel of Blackrock followed by James Montier of GMO in third place.
The most-widely read commentary in the third quarter of 2023, published on August 15, was Credit is the Next Shoe to Drop Anne Walsh of Guggenheim Investments. In her interview with Bloomberg TV, Walsh shared her insights on the economic landscape, focusing on inflation and credit risks. She emphasized that while inflation is expected to decrease, its trajectory won't be straightforward, with labor market wages playing a pivotal role.
Moreover, Walsh raised a crucial point that the market's fixation on interest rates may have overshadowed looming credit risks, which she referred to as "the next shoe to drop." She went on to highlight that companies and investors holding substantial cash reserves are better positioned to navigate economic challenges, but the presence of idiosyncratic, one-off credit risks remains a concern, potentially leading to defaults and delinquencies. In terms of portfolio positioning, Walsh advised that high-grade credit markets offer relative stability and present opportunities in structured credit:
"In the shorter run, I think the market is not anticipating the next shoe to drop and that's credit. And the concerns with regards to margins and pressures and a recessionary cycle, and I think we have to get through that first before getting to the good stuff at the end of this story."
Japan Is On The Rise second place, written by Carl Tannenbaum of Northern Trust and published on July 18. Tannenbaum began by characterizing Japan as a former global economic leader that has experienced decades of stagnation and decline. But he said that Japan is "on the rise" as it is showing signs of improvement, including strong economic growth and a significant stock market rebound. Furthermore, he highlighted how the pandemic played a surprising role in this turnaround, as supply chain disruptions and labor shortages led to wage increases and higher prices, effectively countering deflation. Despite ongoing challenges, Tannenbaum suggested that the prevailing sentiment surrounding Japan's economy is optimistic.
In third place was Why Investors in Retirement May Want to Consider an Income Approach by Alex Shingler and Justin Christofel of BlackRock, published on September 6. The authors highlighted the significance of adopting an income-centric investment approach, particularly in retirement, using two case studies as examples. They demonstrated that investing in equities can be advantageous for an investor during the accumulation phase of their investing cycle but the "sequence of returns risk" can be harmful for those in the decumulation phase, which are typically retirees. To mitigate the risk, the authors recommended transitioning to a diversified income-oriented portfolio in retirement. The commentary concluded by offering BlackRock's Multi-Asset Income Model Portfolio as a solution, which it claimed provides diversification across income-producing assets and caters to different retiree risk profiles.
Advisor Perspectives' website more than 150,000 unique visitors per month, virtually all of them financial advisors serving high- and ultra-high net worth individuals. The company, which is part of VettaFi, publishes economic and market commentaries submitted by fund companies, advisors and independent research firms. In Q3 2023, over 650 such commentaries were published and made available through a daily newsletter, Research Perspectives, which the company emails to its subscribers.
Venerated Voices™ rankings were determined by the number of unique readers of each commentary, using data provided electronically by the third-party web analytics service Google Analytics. The data were normalized using the average score per month. Any participant is eligible to receive a quarterly award. Each firm and author is assigned a relative score based on unique pageviews, with a score of 100 equal to average quarterly readership.
Advisor Perspectives was founded in 2007 and is based in Lexington, Massachusetts. In October 2022, it was announced Advisor Perspectives became a part of VettaFi. In addition to Research Perspectives, it publishes a widely read weekly newsletter, Advisor Perspectives, which contains original articles on the markets, the economy and practice management.
Advisor Perspectives will continue providing quarterly updates to its rankings, as well as issuing annual Venerated Voices™ awards.
---
Content continues below advertisement
The Top 10 Venerated Voices™ by Commentary
| Rank | Title | Author | Firm | Score |
| --- | --- | --- | --- | --- |
| 1 | Credit is the Next Shoe to Drop | Anne Walsh | Guggenheim Investments | 6,824 |
| 2 | Japan Is On The Rise | Carl Tannenbaum | Northern Trust | 4,128 |
| 3 | Why Investors in Retirement May Want to Consider an Income Approach | Alex Shingler, Justin Christofel | BlackRock | 2,284 |
| 4 | Student Loan Repayments – Will It Start the Recession? | Lance Roberts | Real Investment Advice | 2,102 |
| 5 | What's in My Personal Portfolio? | John Mauldin | Mauldin Economics | 1,702 |
| 6 | Student Loan Repayments Restart Soon: What You Need to Know | Mario Stefanidis | VettaFi | 1,586 |
| 7 | Fewer Losers, or More Winners? | Howard Marks | Oaktree Capital Management | 1,214 |
| 8 | Slow Burn Minsky Moments (and what to do about them) | James Montier | GMO | 1,102 |
| 9 | Turning Time, Part 2 | John Mauldin | Mauldin Economics | 1,069 |
| 10 | Powell's Speech Obfuscates The Truth Behind Inflation | Lance Roberts | Real Investment Advice | 920 |
The Top 25 Venerated Voices™ by Firm
| Rank | Firm | Score |
| --- | --- | --- |
| 1 | Guggenheim Investments | 1,388 |
| 2 | Oaktree Capital Management | 642 |
| 3 | Hussman Funds | 555 |
| 4 | Mauldin Economics | 361 |
| 5 | Richard Bernstein Advisors | 352 |
| 6 | Financial Solutions Group | 320 |
| 7 | Stringer Asset Management | 309 |
| 8 | Real Investment Advice | 299 |
| 9 | Lantern Capital | 268 |
| 10 | Research Affiliates | 210 |
| 11 | GMO | 195 |
| 12 | Baird Advisors | 187 |
| 13 | Evensky & Katz / Foldes Financial Wealth Management | 178 |
| 14 | HGK Asset Management | 163 |
| 15 | Northern Trust | 143 |
| 16 | BlackRock | 141 |
| 17 | Pring Turner Capital Group | 135 |
| 18 | Sitka Pacific Publishing, LLC | 129 |
| 19 | Euro Pacific Capital | 120 |
| 20 | Charles Schwab | 119 |
| 21 | U.S. Global Investors | 106 |
| 22 | Fulcrum Asset Management | 104 |
| 23 | Bramshill Investments | 96 |
| 24 | Hoisington Investment Management | 95 |
| 25 | Absolute Return Partners | 88 |
The Top 25 Venerated Voices™ by Author
| Rank | Author | Firm | Score |
| --- | --- | --- | --- |
| 1 | Anne Walsh | Guggenheim Investments | 3,442 |
| 2 | Alex Shingler, Justin Christofel | BlackRock | 2,284 |
| 3 | James Montier | GMO | 1,102 |
| 4 | Kate El-Hillow | Russell Investments | 669 |
| 5 | Howard Marks | Oaktree Capital Management | 642 |
| 6 | John Mauldin | Mauldin Economics | 617 |
| 7 | John Hussman | Hussman Funds | 555 |
| 8 | James Galbraith | Project Syndicate | 419 |
| 9 | Carl Tannenbaum | Northern Trust | 387 |
| 10 | Ben Inker, John Pease | GMO | 368 |
| 11 | Richard Bernstein | Richard Bernstein Advisors | 352 |
| 12 | Mario Stefanidis | VettaFi | 349 |
| 13 | Rob Arnott, Omid Shakernia | Research Affiliates | 336 |
| 14 | Clyde Kendzierski | Financial Solutions Group | 320 |
| 15 | Gary Stringer, Kim Escue, Chad Keller | Stringer Asset Management | 309 |
| 16 | Lance Roberts | Real Investment Advice | 299 |
| 17 | Eric Hickman | Lantern Capital | 268 |
| 18 | Liz Ann Sonders, Kathy Jones, Jeffrey Kleintop | Charles Schwab | 261 |
| 19 | Joshua Glawson | Money Metals Exchange | 204 |
| 20 | Duane McAllister | Baird Advisors | 187 |
| 21 | Andrew Ang | BlackRock | 183 |
| 22 | Sam Millette | Commonwealth Financial Network | 179 |
| 23 | Harold Evensky | Evensky & Katz / Foldes Financial Wealth Management | 178 |
| 24 | Scott DiMaggio, Bernd Wuebben | AllianceBernstein | 164 |
| 25 | Michael Pendergast | HGK Asset Management | 163 |
The Top 25 Venerated Voices™ by Firm – Frequently Posted
| Rank | Firm | Score |
| --- | --- | --- |
| 1 | Guggenheim Investments | 1,388 |
| 2 | Mauldin Economics | 361 |
| 3 | Richard Bernstein Advisors | 352 |
| 4 | Real Investment Advice | 299 |
| 5 | GMO | 195 |
| 6 | Northern Trust | 143 |
| 7 | BlackRock | 141 |
| 8 | Charles Schwab | 119 |
| 9 | U.S. Global Investors | 106 |
| 10 | F.A.S.T. Graphs | 82 |
| 11 | Commonwealth Financial Network | 79 |
| 12 | Money Metals Exchange | 74 |
| 13 | Project Syndicate | 74 |
| 14 | PIMCO | 58 |
| 15 | Putnam | 46 |
| 16 | Russell Investments | 45 |
| 17 | Knowledge Leaders Capital | 43 |
| 18 | VettaFi | 42 |
| 19 | Matthews Asia | 42 |
| 20 | First Trust Advisors | 41 |
| 21 | Osterweis Capital Management | 37 |
| 22 | Loomis, Sayles & Co. | 37 |
| 23 | Innovator ETFs | 36 |
| 24 | Raymond James | 35 |
| 25 | Franklin Templeton Investments | 32 |
The Top 25 Venerated Voices™ by Author – Frequently Posted
| Rank | Author | Firm | Score |
| --- | --- | --- | --- |
| 1 | John Mauldin | Mauldin Economics | 617 |
| 2 | Carl Tannenbaum | Northern Trust | 387 |
| 3 | Richard Bernstein | Richard Bernstein Advisors | 352 |
| 4 | Mario Stefanidis | VettaFi | 349 |
| 5 | Lance Roberts | Real Investment Advice | 299 |
| 6 | Liz Ann Sonders, Kathy Jones, Jeffrey Kleintop | Charles Schwab | 261 |
| 7 | Charles Schwab Team | Charles Schwab | 139 |
| 8 | Kathy Jones | Charles Schwab | 118 |
| 9 | Jared Dillian | Mauldin Economics | 110 |
| 10 | Jeffrey Kleintop | Charles Schwab | 108 |
| 11 | Frank Holmes | U.S. Global Investors | 106 |
| 12 | Liz Ann Sonders, Kevin Gordon | Charles Schwab | 99 |
| 13 | Steven Vannelli | Knowledge Leaders Capital | 87 |
| 14 | F.A.S.T. Graphs Team | F.A.S.T. Graphs | 87 |
| 15 | Ryan James Boyle, Vaibhav Tandon, Carl Tannenbaum | Northern Trust | 84 |
| 16 | James Comtois | VettaFi | 80 |
| 17 | GMO Team | GMO | 68 |
| 18 | Cooper Howard | Charles Schwab | 67 |
| 19 | Eugenio Alemán | Raymond James | 58 |
| 20 | Kenneth Rogoff | Project Syndicate | 54 |
| 21 | Clint Siegner | Money Metals Exchange | 45 |
| 22 | Stephen Dover | Franklin Templeton Investments | 45 |
| 23 | Ben Hernandez | VettaFi | 42 |
| 24 | Brian Wesbury, Robert Stein | First Trust Advisors | 41 |
| 25 | Jennifer Nash | VettaFi | 40 |