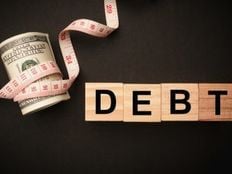 With the debt ceiling crisis having passed, advisors are rotating away from Treasuries. However, they're still looking to own high-quality bonds. In particular, they're looking to learn more about muni ETFs and the tax benefits they offer.
"Municipal bond ETFs provide diversified, low-cost exposure to bonds from high-quality municipalities around the country," said Todd Rosenbluth, head of research at VettaFi. "Advisors looking for stable income with tax benefits are increasingly interested in these ETFs."
For investors seeking federal tax-exempt income that can tolerate moderate price and income fluctuations, the (VTEB A+) may be worth considering. VTEB seeks to track the performance of a benchmark index that measures the investment-grade segment of the U.S. municipal bond market.
The fund is designed to track the Standard & Poor's National AMT-Free Municipal Bond Index. It uses a sampling technique to closely match key benchmark characteristics. The fund selects its investments through this sampling process.
The fund normally invests in securities whose income is exempt from federal income taxes and the federal alternative minimum tax. VTES has a 30-day SEC yield of 3.44% as of June 6 and carries an expense ratio of 0.05%.
---
Content continues below advertisement
Muni ETFs: (Tax-Exempt) Yield While Minimizing Rate Sensitivity
Meanwhile, investors looking for shorter-duration munis may want to look into the (VTES A). VTES targets investment-grade U.S. muni bonds with remaining maturities between one month and 7 years.
Vanguard designed VTES to balance the need for tax efficiency with the need for tax-exempt yield. This balance can translate to potentially higher yields for an appropriate level of duration risk. The asset manager launched the fund for investors seeking tax-exempt yield for their portfolios while minimizing interest rate sensitivity.
"VTES is designed for tax-sensitive investors who have a preference for taking on less interest rate risk than the overall municipal market," Vanguard's head of fixed income product Jeff Johnson "told VettaFi":https://www.etftrends.com/fixed-income-channel/target-treasury-curve-sweet-spot-vgit/.
In the same interview, Janel Jackson, Vanguard's head of ETF capital markets, said: "We saw an opportunity for investors who have an interest rate preference that's on the shorter end of the curve."
VTES has an expense ratio of 7 basis points.
For more news, information, and analysis, visit the Fixed Income Channel.