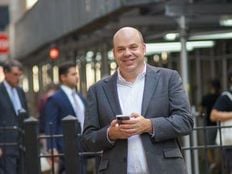 In late February 2022, Capital Group launched its first six actively managed ETFs, and wow, what a first year it has been. The firm, which is well known for the American Funds mutual fund lineup, crossed the $7 billion threshold yesterday, aided in part by the addition of three more bond ETFs in October. This is an impressive feat, as the firm arrived at the ETF party 29 years after it started, when the stock and bond markets were about to have one of the worst calendar years in recent history, and even as some advisors — either by choice or necessity — were waiting until funds reached certain age milestones before investing. 
Despite these obstacles, four of the firm's ETFs have already crossed $1 billion in assets, led by the (CGDV A-), which I previously referred to as the best new ETF of 2022. Other now $1 billion funds include the (CGGR), the (CGGO B+), and the (CGXU B+).  
We are also encouraged with the investor interest in the firm's newer fixed income products, such as the $177 million (CGSD A), which has had a strong asset-gathering start to 2023. CGSD manager Vince Gonzales recently told VettaFi the fund provides a compelling value proposition to investors through a combination of quality, diversification, and active attractive income with very low interest rate sensitivity. 
The volatility in the equity and fixed income markets helped Capital Group gain traction as advisors have turned to the firm's experienced portfolio managers backed by deep fundamental analysis to support core equity and fixed income allocations. Capital Group has also leveraged its scale to offer reasonably priced products in a competitive ETF market. For example, CDGV and CGSD charge net expense ratios of 0.33% and 0.25%, respectively, notably less than retail versions of active mutual funds. 
Demand for Capital Group's ETFs has also been remarkably consistent. According to VettaFi's flows data, the firm had only two days of net outflows. In November and December 2023, the firm gathered $805 million and $940 million of new money, respectively. 
For many years, advisors that preferred active management from a firm like Capital Group had to turn to mutual funds. However, recently established asset managers have brought some of their active strategies into the ETF space. Morgan Stanley was the latest firm to do so, rolling out Calvert-branded ETFs to market at the beginning of February. Harbor Capital, JPMorgan, Matthews Asia, Neuberger Berman, and T. Rowe Price are among the others to have embraced actively managed ETFs and met advisors with products they are increasingly comfortable with. 
Holly Framsted, the head of ETFs at Capital Group, will be one of the speakers at next week's Exchange conference participating in a session titled "Active Strategies: The Pendulum Has Swung." Indeed, despite representing just 5% of ETF assets, actively managed funds gathered approximately 15% of the industry's net inflows in 2022, with Capital Group being a notable contributor. I can't wait to congratulate Holly in person, and I hope to see many of you in Miami. 
For more news, information, and analysis, visit the Fixed Income Channel.