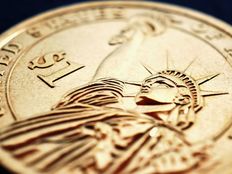 The debt ceiling showdown between Congress and the White House has short-term Treasury bonds caught in its crossfire. This means that investors could find long-term Treasuries more appealing during this debt limit crisis.
If Congress fails to raise or suspend the debt limit, the U.S. may not be able to pay its bills as soon as June 1. President Joseph R. Biden is set to meet with Republican leaders on Tuesday, but few are optimistic this meeting will fix the current impasse.
Equity markets have essentially remained calm amidst the political impasse over raising the debt ceiling. However, the price of credit default swaps has skyrocketed recently. Oxford Economics lead analyst John Canavan wrote in a note on Monday that investors may not see a clear path to resolving the debt fight.
"Financial markets have taken previous close shaves on the debt limit in stride, but market participants are seeing greater political intransigence this time around, with both sides digging in their heels," Canavan wrote.
See more: Debt Ceiling Impasse
In It for the Long Haul
3EDGE CEO Steve Cucchiaro explained that short-term Treasury bills are "being held hostage by the politicians who are threatening not to raise the debt ceiling." In fact, these short-term Treasury bills "are supposed to mature right when the government might be unable to pay its bills."
So, investors may want to look at longer-duration bond funds that mature several years from now. The (VGLT A-) seeks to track the performance of the Bloomberg U.S. Long Treasury Bond Index. The index includes fixed income securities issued by the U.S. Treasury (also not including inflation-protected bonds) with maturities greater than 10 years.
Another advantage to the fund is that, like all Vanguard ETFs, it's cheap. VGLT carries an expense ratio of just four basis points.
For more news, information, and analysis, visit the Fixed Income Channel.
---
Content continues below advertisement