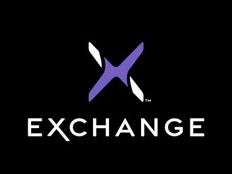 In less than three weeks, the Exchange conference kicks off in Miami Florida to bring together ETF-minded advisors along with many experts within the financial services industry. I am writing this from New York City in 30-degree weather and could not be more exhilarated for the warm-weather event to begin. 
Last week, VettaFi hosted a virtual event to recap the impressive year for the ETF industry and preview what is ahead, including the Exchange conference. During the event, VettaFi asked the audience, "When you go to in-person conferences, what is the most valuable to you?" The responses were split between "Hearing from keynote speakers" (34%), "Networking with peers" (31%), and "Learning best practices" (26%), with "Receiving continuing education credit" coming in fourth (9%). 
From an Exchange perspective, there was no right or wrong answer, as we built the in-person event to meet the needs of all the respondents.  
The Monday agenda will be started by Ian Bremmer (author, political scientist, and founder of Eurasia Group), who will take us around the world in 60 minutes highlighting the greatest areas of concern — and opportunity — for investors. The day will end as Dr. David Kelly, JPMorgan's chief global strategist, lays out the playbook for the coming year in markets. Despite rampant pessimism, many of the problems that haunted the economy and markets in 2022 could be at least partially resolved in 2023. On Tuesday, we also have Tim Buckley, Vanguard's CEO, to unpack the secrets of the firm's success after generating industry-leading ETF flows in 2022 and to discuss the challenges of leading a global assets manager owned by its investors.  
Meanwhile, there will be ample time to network with peers and make new contacts among the 1,000+ expected attendees. VettaFi intentionally streamlined the programming and will wrap up the days' presentations by 4:30 PM each day, which will give people a chance to grab coffee with a friend, explore the booths, and meet new people in a casual setting before cocktails kick off and even more networking occurs.  
I have gotten in the habit of taking selfie photos in the last year with people within the ETF industry when we meet in person, and I am excited to take more as I walk around the conference. 
While some best-practice sharing is likely to occur in these informal discussions, the Exchange program was partially built by advisors for advisors to help trade ideas. On Sunday, we will learn how to build an ETF portfolio and gain efficiencies from a panel of advisors and ETF strategists. On Monday, VettaFi editor-in-chief Lara Crigger will share what areas of the market are being most actively researched by advisors and what they should expect in 2023.  
Then on Tuesday, there is a string of sessions designed to help you be a better advisor with real world estate and tax planning strategies, tools to become a better storyteller, and ways to educate across the generations. 
In between, attendees will get caught up on the equity and fixed income markets from experts at American Century, Capital Group, Invesco, iShares, PIMCO, State Street Global Advisors, T. Rowe Price, and many other leading providers of ETFs. 
By attending the above sessions, advisors can earn up to 10 continuing education credits, which alone makes the trip to Florida worth it. So, if you are pumped but have not yet finalized your plans, visit www.exchangeetf.com today. See you in Miami. 
For more news, information, and analysis, visit the Fixed Income Channel.