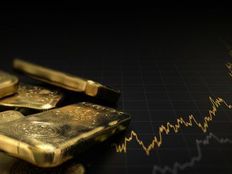 Gold/Silver/Critical Minerals Channel
With the first month of 2023 in the books, employers had their own rally alongside the markets. Strong jobs data pushed down prices on gold, but market experts still see upside ahead for the precious metal.
"Employers hired ravenously in January, adding 517,000 workers," wrote Jeanna Smialek in the New York Times. "The jobless rate dipped to a level not seen since 1969, and revisions to last year's data showed that job growth was even stronger in 2021 and 2022 than previously understood — all signs that the demand for labor is booming."
"The biggest surprise — and the thing to take the most signal from — is the combination of the job gains over the past month and the restatement over the past year," said Thomas Barkin, the President of the Federal Reserve Bank of Richmond. "We still have more to do. Inflation is the guidepost."
Gold prices retreated as investors sought more risk-on opportunities after the strong jobs data. Still, this could signal that rates could stay high as the Fed rethinks its interest rate strategy.
Still Upside Ahead?
Gold, though pulling back recently, has been experiencing highs over the past month, and that momentum could continue, according to market experts.
"Quite frankly, I think there's so much momentum right now — I'm very confident gold's going to blow through its previous high and sail into new territory, probably this year," said mining sector entrepreneur Ross Beaty at the Vancouver Resource Investment Conference (VRIC).
"I was thinking here we have this insane amount of stimulus and money printing … we have runaway reckless spending by governments all over the world, we have high inflation … all of these things should be good for gold," Beaty said.
Investors who want gold exposure similar to holding physical gold can opt for an easier strategy via the PHYS. PHYS provides an enhanced physical bullion structure, offering the ease of purchase and sale that comes with being traded on an exchange.
Lastly, investors who want gold exposure with an environmental, social, and governance (ESG) component can consider the (SESG ). The fund directly sources from select gold producers that Sprott believes are leaders in ESG mining and sustainability.
SESG adds something of a backdoor play on gold prices, investing in ancillary services that support the gold market as opposed to the actual precious metal itself. Furthermore, the ESG component gives conscious investors an opportunity to allocate capital to gold miners exhibiting ESG-friendly operations.
For more news, information, and analysis, visit the Gold/Silver/Critical Minerals Channel.
---
Content continues below advertisement