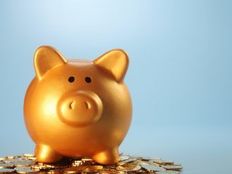 Gold/Silver/Critical Minerals Channel
As the U.S. looks to avert a banking crisis, investors are shoring up their portfolios with gold. A renewed interest in the precious metal comes as investors assess the Silicon Valley Bank (SVB) fallout.
The collapse of SVB sparked concern that contagion could occur in the banking system, causing investors (retail and institutional) to add more gold to their portfolios in a safe haven scramble. In the meantime, short-term Treasury yields fell sharply, and according to a Kitco News article, it's a familiar sight that hearkens back to 1987.
"Gold's dramatic rise is largely the byproduct of a potential banking crisis with two banks showing 'systemic risk' according to bank regulators," Kitco reported. "California's Silicon Valley Bank and Signature Bank of New York required immediate action over the weekend to protect depositors' capital. The banking meltdown resulted in the two-year Treasury yields having the largest three-day decline since black Monday in 1987."
Likewise, traders who were initially short on gold were covering their positions with the expectation that the precious metal would rise. With the U.S. Federal Reserve acknowledging that rates would move higher amid sticky and stubborn inflation, gold had been retreating prior to the SVB banking fallout.
Some analysts think that trend will persist, especially once the SVB fallout dissipates and the banking system averts a crisis. All eyes will once again be fixated on the Fed and whether it continues on an aggressive rate-hiking path.
"Gold market should lose momentum once it settles at a stable technical level and give up some of its recent gains back into next week, as there is still a risk the Fed continues to champion a hawkish stance, should next week's CPI report not show any easing and economic data remain firm," said Bart Melek, head of commodity strategy at TD Securities in a note.
Get Gold Exposure Via 2 ETFs
If gold prices do take a dip, it's an opportunity to get gold exposure. Exchange traded funds (ETFs) in particular provide various paths for gold exposure, including one that adds an environmental, social, and governance (ESG) aspect.
Investors who want gold exposure have options as opposed to simply buying physical gold directly. One option is the PHYS, which is a fund that provides an enhanced physical bullion structure, offering the ease of purchase and sale that comes with being traded on an exchange.
For investors who want gold exposure with ESG, they can consider the (SESG ). The fund directly sources from select gold producers that Sprott believe are leaders when it comes to ESG mining and sustainability.
SESG adds a backdoor play on gold prices, investing in ancillary services that support the gold market as opposed to the actual precious metal itself. In addition, the ESG component gives conscious investors an opportunity to allocate capital to gold miners exhibiting ESG-friendly operations.
For more news, information, and analysis, visit the Gold/Silver/Critical Minerals Channel.
---
Content continues below advertisement