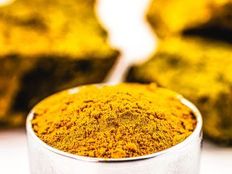 Gold/Silver/Critical Minerals Channel
Uranium prices retreated during the month of March, but market experts foresee more strength ahead thanks to fortified market fundamentals.
"The U3O8 uranium spot price fell slightly from $50.85 to $50.70 in March and remains up 4.93% year-to-date as of March 31, 2023, showing strength relative to other commodities, which declined 6.47% YTD (as measured by the BCOM Index). Over the longer term, uranium has demonstrated even greater resilience within the commodity space," a Sprott Uranium Report noted.
With the global transition to alternative energy sources, uranium continues to be an option as nuclear power gets more consideration. Uranium offers investors an option to capture this growth potential as well as a diversification tool for exposure to non-correlated assets.
"We believe that uranium market fundamentals, which are the most positive in over a decade, will continue to support prices," the report added. "Physical uranium, which demonstrates low correlation to other major asset classes (see Uranium's Mixed February), also shows low historical correlation to other commodities."
Get Exposure to Uranium Mining
A byproduct of higher uranium prices will be the spillover effect into mining companies. This gives investors an opportunity to capitalize on mining companies that should see increased production as demand continues to strengthen.
"Uranium's strength, having appreciated significantly in the past couple of years, continues to incentivize production," the report added further.
Given this, one exchange traded fund (ETF) worth noting is the Sprott Uranium Miners ETF (URNM ), which tracks the North Shore Global Uranium Mining Index and invests in global firms that mine, develop, and produce uranium as well as those firms that hold physical uranium or uranium royalties. Selected firms devote at least 50% of assets to business operations tied to uranium.
Various holdings in different countries further lend themselves to the diversification of the fund. The majority of the fund is allocated into Canada, but it includes other countries, such as Kazakhstan, Australia, and the United States — this global exposure is pertinent to getting uranium exposure, especially with more governments around the world looking to nuclear power as a viable option.
"The energy transition movement is structural and we believe nuclear energy is a crucial solution for decarbonizing the global energy supply," the Sprott report said. "Growing global recognition by governments, catalyzed by the need for greater energy security, is likely to continue to be a dominant theme."
For more news, information, and analysis, visit the Gold/Silver/Critical Minerals Channel.
---
Content continues below advertisement