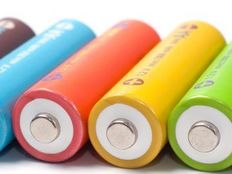 Gold/Silver/Critical Minerals Channel
The global push to net zero opens a plethora of opportunities for investors to take advantage of the transition to alternative energy sources. One area is nickel mining, which is essential in developing clean energy technology.
The energy sector is evolving from a reliance on oil, gas, and coal to alternative sources like wind and solar. As this energy transformation continues to play out, nickel will be one of the crucial metals in aiding this transition.
"Nickel is required to facilitate the successful deployment of new energy technologies," Innovation News Network explained. "With unique properties which make it vital to numerous applications, nickel is used in many clean energy technologies, such as batteries for electric vehicles (EVs) and energy storage. Some emissions-reducing technologies may only require small amounts of nickel, but that small quantity still plays a critical role."
Given this opportunity for growth, nickel demand will also mean that mining will be a necessity. As the Innovation News Network mentioned, tracking down nickel deposits will require technologies that will allow miners to reach remote areas as well as the depths of the ocean.
"Known nickel reserves and resources have steadily grown, due to an increase in knowledge of new deposits in remote areas, and improved nickel mining, smelting, and refining technologies enabling lower-grade nickel ore to be processed," the Innovation News Network article added. "It is also suspected that there are considerable nickel deposits in the deep sea, as significant amounts of nickel are found in manganese nodules, located on the deep-sea floor."
Get Broad Exposure to Nickel Mining
Given the growth potential of nickel use, mining offers investors a backdoor play on its growth capacity. While there are individual stock opportunities in nickel miners, one broad-based solution is the (NIKL C).
NIKL offers a unique option to investors, given that it's the only ETF to provide focused exposure to the nickel miners that supply a critical mineral for the batteries that store clean energy and support the electric vehicle revolution. Per its fund description, NIKL seeks to provide investment results that track the total return performance of the Nasdaq Sprott Nickel Miners™ Index (NSNIKL™).
The index, in particular, is designed to track the performance of a selection of global securities in the nickel industry, including nickel producers, developers, and explorers. The fund comes with a 0.75% expense ratio and focuses most of its holdings (as of March 21) on small-cap equities, offering investors growth exposure as the demand for nickel gains momentum during the energy transition phase.
Key characteristics per NIKL's product website:
Pure-play nickel

ETF

: The only U.S.-listed

ETF

focused on nickel mining companies that are providing a critical mineral necessary for the clean energy transition.
Essential to electric vehicles: Nickel is a vital component in the rechargeable batteries used for hybrid and electric vehicles (EVs) and clean energy storage.
Growing demand: With the recent discovery that adding more nickel to EV batteries increases their drivable range, demand for this critical mineral for use in EVs and battery storage may increase nearly 20 times by 2040, relative to 2020.
Well-positioned companies: Companies that are upstream in the supply chain may be well positioned to benefit from the increased investment in nickel necessary for the clean energy transition.
For more news, information, and analysis, visit the Gold/Silver/Critical Minerals Channel.
---
Content continues below advertisement