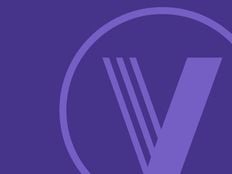 Index Insights
What Happened Last Week In MLPs: Regulatory Upheaval
2016-12-07
I spent last week talking to Canadian investors interested in MLPs. Since energy is such a large part of the Canadian economy, they're very familiar with it in general and the contrasting conversations provide a new way of thinking about our own regulatory environment. Canadian First Nations garnered national attention for pipeline protests long before Dakota Access achieved hashtag status. While energy investors north of the border were baffled at the US state department's rejection of Keystone XL, it spurred the industry to work aggressively towards finding customers for their oil outside of the US. In both countries, energy investors yearn for a return to (a perhaps mythical) regulatory business-as-usual. Last week, it seemed like we almost got there.
First, Canadian Prime Minister Justin Trudeau announced the approval of both Kinder Morgan (KMI)'s Trans Mountain pipeline expansion and Enbridge Inc (ENB)'s Line 3 replacement/expansion. Other projects, like ENB's Northern Gateway, were vetoed. Of note, neither of the approved projects are entirely new. ENB will be replacing an entire pipeline, while KMI will be twinning an existing one. Technically, neither of those approvals will directly help US MLPs (the AMZI fell 1.0% that day), but Line 3 does extend into the US, where it is owned and operated by Enbridge Energy Partners (EEP). All the same, the announcement of Canadian approvals began to change the tone of the conversation around regulatory difficulties.
The next morning, the FERC released their Final Environmental Impact Statement for Spectra Energy Partners (SEP)'s NEXUS Gas Transmission Project, right on schedule. While a routine report doesn't seem like it would generate such positive sentiment, considering recent environmental activism and concerns, the lack of a delay let investors breathe a sigh of relief.
It didn't last long, though. Over the weekend, the Army Corps of Engineers announced that it will not approve a final easement for the Dakota Access Pipeline. A victory for the protesters, new pipeline routes will be studied, which will inevitably delay the final in-service date. While Energy Transfer Partners (ETP) fell on the news, it is still trading above its pre-election levels.
Of course, the OPEC meeting also happened last week. While the production cut was greeted positively, uncertainty remains as to how and if the cut will take place.
It's easy to be nostalgic for the shale boom (let's say, pre-2014), when the major concerns seemed to be how fast pipelines could be built in terms of physical construction. In 2016, time and again, MLP investors have learned not to take regulatory approvals for granted.
Heading into the end of this year, regulatory risk for MLPs has shifted but not resolved. Questions remain about how effective the US President can be in resolving these concerns. As head of the armed forces, can he simply overrule or dictate to the Army Corps of Engineers? Concerned groups of citizens have now twice (Keystone XL and Dakota Access) made their voices heard and won victories against pipeline projects.
Those who believe in the power of a strong government will see more upside than downside for MLPs heading into 2017. With Trump in office, they believe, these temporary regulatory setbacks will be resolved and pipeline companies will deal with considerably less red tape in the future. Given the liberal nature of Trudeau's government and his administration's approval of new projects, they believe that the value of business will win in the end.
Then again, Trump came to be the US President-elect by appealing to everyday people who feel like they have been forgotten by those in power. The Standing Rock Sioux tribe felt similarly forgotten, and without a candidate to speak for them, spoke for themselves.
While uncertainty remains, so too will volatility. Just because a project is NPV positive and fully contracted doesn't mean it'll get built. As new projects face more challenges, existing projects become more valuable. While many hope to see resolution quickly following the January 20th Inauguration, there are no safe bets.
---
Content continues below advertisement
---